A Moving Romance
CAST:
Ambyr Childers
Keegan Allen
Jim O'Heir
Interior designer Olivia Wilson (Ambyr Childers) loses her job in New York. With newfound time on her hands she decides to head home to California to surprise her dad, Neil (Jim O'Heir) for the 25th anniversary of the family business, Wilson Family Movers. Upon arrival she meets the newest member of the Wilson team, Scott (Keegan Allen). With business coming to a halt, she and Scott work together to get things back on track. Just as the two begin to form a bond, Olivia is faced with a difficult decision when a worthwhile job opportunity pops up back in New York.
CAST BIOS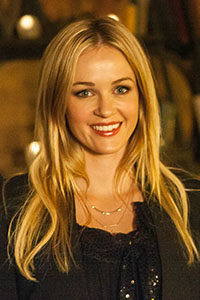 AMBYR CHILDERS (Olivia) – Ambyr Childers is best known for her breakthrough performance in Paul Thomas Anderson's "The Master" starring Joaquin Phoenix, Phillip Seymour Hoffman and Amy Adams.
Her other film work includes, "Vice" for Lionsgate opposite Bruce Willis and Thomas Jane; the independent feature "We Are What We Are," which debuted at the 2013 Sundance Film Festival and went on to screen at the Director's Fortnight at the 2013 Cannes Film Festival; Ruben Fleischer's "Gangster Squad," opposite an all-star cast headlined by Sean Penn, Josh Brolin and Ryan Gosling; and Stephen Frears's "Lay the Favorite" opposite Rebecca Hall, Catherine Zeta-Jones, Joshua Jackson and Bruce Willis.
Ambyr is also known for her television work on the Showtime series "Ray Donovan" starring Liev Schreiber and the NBC series "Aquarius" starring David Duchovny.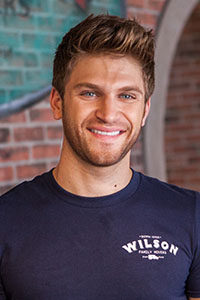 KEEGAN ALLEN (Scott) – Keegan portrays Toby Cavanaugh on Freeform's #1 rated hit series "Pretty Little Liars," and became an instant phenomenon in the role, generating a huge social media presence from the audience. He now has a combined social media following of over 7.1 million. His work on the series has also been recognized with four Teen Choice Award nominations, for which he won the award in 2013.
Keegan's independent film work started when he was cast in Gia Coppola's acclaimed debut feature film, "Palo Alto," and he has since appeared in five films with James Franco, "Bukowski," "The Sound and the Fury," "Killing Animals," "Actors Anonymous," "In Dubious Battle," and in "King Cobra" with James Franco and Christian Slater, which premiered at the Tribeca Film Festival in April 2016. IFC is currently distributing the film.
Keegan made his New York stage debut in MCC's production of the Obie winning play, "Small Engine Repair." His role of Chad in this tension filled gauntlet provided Keegan a great opportunity to show us a different texture in his talent and training.
He is a national best-selling photographer/author, for his first photography book published by St Martin's Press in Feb 2015. He is currently working on his second photography book with them.
His other artistic interests include guitar, piano, harmonica, and songwriting.
His celebrity has given him the ability to support numerous charities that include Anti-bullying campaigns, Race to Erase MS, Oceana/Protecting the World's Oceans, and is an Ambassador for Wild Aid.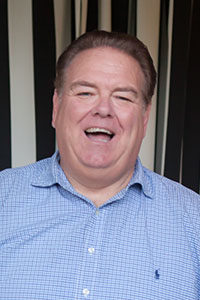 JIM O'HEIR (Neil) – Jim O'Heir is best known for his role as prime time television's most loveable loser Jerry Gergich on the critically acclaimed NBC comedy series, "Parks & Recreation," which aired for seven seasons and garnered multiple award wins and nominations.
Recently, O'Heir launched a successful crowd funding campaign for the independent film, "Middle Man," a dark comedy starring O'Heir as a hapless comic who gets tangled in a killing spree while on a road trip to Vegas. The film is currently making festival rounds and was named Seattle International Film Festival's 2016 New American Cinema Competition Winner.
O'Heir is currently in production on FilmNation Entertainment's comedic film, "Logan Lucky," which follows two brothers as they attempt to pull off a heist during a NASCAR race in North Carolina. Directed by Steve Soderbergh, the film co-stars, Adam Driver, Daniel Craig, Channing Tatum, Katie Holmes, Seth MacFarlane and Hilary Swank. The film currently has a release date of October 13, 2017.
Hailing from Chicago, Illinois, O'Heir has graced the small screen on a regular basis for the last 20 years. His credits include "Another Period," "Veep," "Hot in Cleveland," "It's Always Sunny in Philadelphia," "Boston Legal," "The Mentalist," "Vegas," "ER," "Friends," "The Drew Carey Show," "Ally McBeal," "Diagnosis Murder," "Brooklyn Nine-Nine," "Malcolm in the Middle," "Star Trek Voyager," "Just Shoot Me" and countless other critically acclaimed shows. On the silver screen, O'Heir can be seen alongside Steve Carell and Keira Knightley in Focus Features' 2012 sci-fi drama, "Seeking a Friend for the End of the World."
As for life off-screen, O'Heir stays busy with a potpourri of activities including boating, international travel, poker and seizing as many opportunities as possible to cross paths with old Hollywood greats. He is also a self-proclaimed pet lover and supports various organizations that work to protect the well-being of animals.
Jim resides in the Los Angeles area.