Advance & Retreat
CAST:
Riley Voelkel
Casey Deidrick
Brandon W. Jones
C. Thomas Howell
Life is good for marketing professional Allison (Riley Voelkel) – she's well on her way to earning a stellar promotion all while dating equally successful co-worker Bryce (Brandon W. Jones). Her biggest rival for the position, Vanessa (Whitney Anderson), has the boss' eye, but Allison has a plan. To win the promotion, she needs to impress her boss, Nathan (C. Thomas Howell), at their annual company retreat. Of course, she has a head start since she used to be a camp counselor. The only caveat, this year's trip happens to be the site of Allison's first heartbreak: her old camp. And who should still be working there but the handsome as ever ex-boyfriend who broke that teenage heart, Cody (Casey Deidrick). But was it all a misunderstanding? Allison's tasked with navigating not only the obstacle course but her relationships…past and present.
CAST BIOS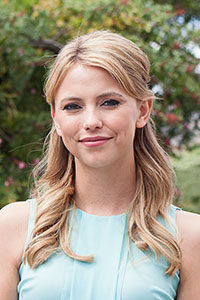 RILEY VOELKEL (Allison) – Born in Calgary Alberta, Riley Voelkel later grew up in Sacramento California, heavily involved in athletics, her family and schoolwork. After being discovered at a modeling audition, she moved to Los Angeles where she branched out into the acting world. With her natural talent for the arts, it didn't take long before she was doing commercials and acting full time.
Her first role was a club girl in The Oscar winning film "The Social Network." From there, she signed with management and an agency and went on to book roles in both film and television which included: "American Horror Story," "Point of Honor" and "Glee." She was in three seasons of HBO's "The Newsroom" in which she booked a recurring role that was intended for just the pilot.
She currently plays Freya Mikaelson as a series regular on CW's "The Originals."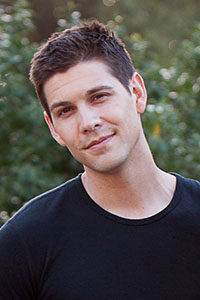 CASEY DEIDRICK (Cody) – Casey Deidrick has been steadily making his mark on the television landscape since 2009. After a long-running stint on "Days of Our Lives," Casey landed a lead role on the MTV thriller "Eye Candy." Casey can next be seen in the PixL original movie "Advance & Retreat."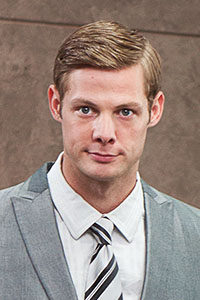 BRANDON W. JONES (Bryce) – Brandon William Jones is perhaps best known for his role as
Andrew, the popular high school "mathlete" turned possible murderer on the hit ABC Family series "Pretty Little Liars," and he can also currently be seen recurring on Netflix' "Unbreakable
Kimmy Schmidt" from producer Tina Fey.
Brandon was born in the central Piedmont region of North Carolina and grew up in the small town of McLeansville. At Northeast Guilford High School, Jones was on the football, track, and wrestling teams, and was awarded a scholarship to play college football; however an injury cut his athletic career short and Jones moved to Los Angeles to pursue an acting career. Soon thereafter he was working consistently in film and television. His big break came when he was cast opposite award-winning actor Tim Roth in a recurring role on the Fox series "Lie to Me." He was subsequently cast in the role of Ted Danson's son Charlie in the long-running CBS hit "CSI" and as the teen rapist Liam Olstead on ABC Family's "The Fosters" from producer Jennifer Lopez. Other television credits include "2 Broke Girls," "The Middle," "Supernatural," "Killer Reality," and the Fox pilot "Cabot College." He will be seen later this year starring as a political campaign strategist in the feature film "Courting Des Moines," which centers on a campaign during the run up to the Iowa primary election.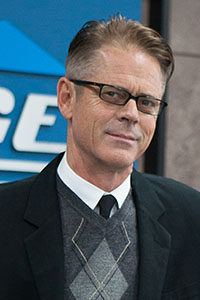 C. THOMAS HOWELL (Nathan) – The son of a professional bull-rider turned stuntman, C. Thomas Howell started working in the film industry at the age of 7. In 1981, he was cast as Tyler in Steven Spielberg's "E.T. The Extra Terrestrial." Shortly thereafter, he nabbed the lead in Francis Ford Coppola's classic "The Outsiders," starring opposite the likes of Diane Lane, Patrick Swayze, Matt Dillon, and Tom Cruise. It was Howell's gripping performance as the tough, yet vulnerable Ponyboy Curtis in The Outsiders that made him a household name virtually overnight.
Earmarked as one of the most promising young actors of the 1980s, Howell's career soon skyrocketed with roles in films such as the cold war invasion drama "Red Dawn," the classic psychological thriller "The Hitcher," and the hilarious but controversial college farce "Soul Man." Since then, Howell has been in consistent demand with filmmakers for the last twenty-five years, appearing in favorites such as "That Night," "Gettysburg" and "Hidalgo."
Tommy can be seen as the unpredictable Officer Bill 'Dewey' Dudek in the TNT smash drama series "Southland" and as the serial killer 'The Reaper', on CBS' "Criminal Minds." His recent television appearances include "The Glades" on A&E as well as "Torchwood" on the Starz Channel. He also just filmed a key role in Sony's upcoming "SpiderMan" reboot.
A budding film director as well, he has directed a number of films including "The Big Fall," "Pure Danger" and Edgar Rice Burroughs' "The Land That Time Forgot."
Outside of his acting career, Howell is an accomplished team roper and spends as much time as possible with his three children, Isabelle, Dashielle and Liam.