Change of Heart
CAST:
Leah Pipes
Rick Malambri
John Ratzenberger
Lindsay Wagner
Diane McCarthy (Leah Pipes) is a reality television producer for her arrogant ex-boyfriend's show highlighting travel destinations. While driving to her next assignment, Diane swerves off the road and gets stuck as a storm approaches. Nearby, she sees the Forest Cove bed and breakfast. Owner, Helen (Lindsay Wagner), offers Diane a complimentary room until her car is ready. Diane, desperate for shelter, accepts Helen's offer and meets Helen's handsome son Andy (Rick Malambri). Impressed by its charm, Diane changes plans for the next episode to instead focus on Forest Cove. Helen is excited and hopes the show will bring in much needed business. Andy, preparing to sell the struggling property, is against it. Despite his objections, Andy and Diane bond while preparing for the show. But it gets complicated when, Jared, Diane's ex and host of the show, arrives and throws a wrench in things.
CAST BIOS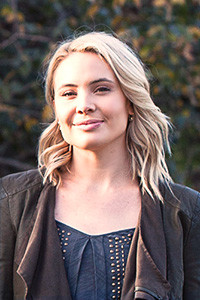 LEAH PIPES (Diane) – Leah Pipes had her acting debut in January 2001 as a featured actress on the popular TV series, "Angel." After a few commercials for Nabisco and Disneyland, by April 2002 she had become one of the stars of ABC's "Lost at Home," a romantic comedy about a workaholic dad struggling to re-connect with his wife and kids, opposite Connie Britton and Gregory Hines. Leah has made guest appearances on hit shows such as "Glee," "The Vampire Diaries," and "Ghost Whisperer." Leah was also the lead in the feature film, "Sorority Row," opposite Rumer Willis. Leah is now starring in the hit CW series, "The Originals," a spin-off of "The Vampire Diaries."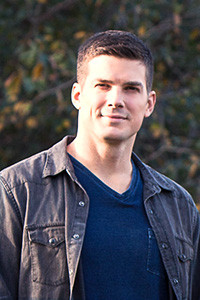 RICK MALAMBRI (Andy) – Rick is best known as the star of Disney's "Step Up 3D" released in 2010. His other film credits include leads in the features, "Change of Heart," "The Cookie Mobster," "God of Speed," "Universal Solder," and a supporting role in "Surrogates," opposite Bruce Willis. On television, Rick had a supporting role opposite Larry David and Jon Hamm in the HBO TV movie, "Clear History." Prior to that, he had a recurring arc on ABC Family's "The Lying Game" and starred in the Hallmark movie, "After the Fall."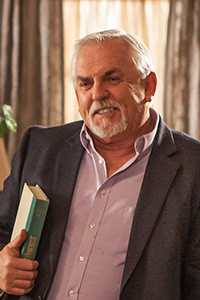 JOHN RATZENBERGER (Dr. Burke) – Born in Bridgeport, CT, master improvisational actor John Ratzenberger gained international fame as Cliff Clavin in the NBC series "Cheers." During more than three decades of movie making and theater, Ratzenberger has enjoyed success as a screenwriter, director, producer and multi Emmy®-nominated actor. He is also an accomplished entrepreneur and philanthropist.
Ratzenberger's career began in earnest in the early 1970s, when he formed the improvisational theater duo Sal's Meat Market. In between his theater touring in Europe, Ratzenberger was a producer and screenwriter for several European TV and theater organizations.
Ratzenberger's first motion picture role was in the Golden Globe®-nominated film "The Ritz," and he went on to appear in more than 22 movies over the next few years, including "Gandhi" and
Star Wars' "The Empire Strikes Back." In all, Ratzenberger has acted in close to 40 movies, including "Superman 1" and "Superman 2," "One Night Stand," "Tick Tock," "That Darn Cat," "She's Having a Baby," "Outland," "Yanks" and "A Bridge Too Far."
In 1982 Ratzenberger accepted a writing assignment for CBS in Los Angeles. On the day he was scheduled to return to London, he auditioned for a role on the upcoming "Cheers." Thus was born the lovable postman and trivia king, Cliff Clavin—American icon. He has portrayed Cliff in eight NBC TV specials (1986-2002), as well as in shows such as "Fraiser," "The Simpsons," "Blossom," "Wings," "The Tortellis" and "St. Elsewhere."
As a vocal talent, Ratzenberger is the only actor to voice a role in all of the Pixar films. Pixar artists always find a way to include Ratzenberger's recognizable eyebrows and mustache. As Pixar's creative head John Lasseter once said, "John is our good luck charm."
Ratzenberger has acted in many TV movies, including the Hallmark Channel Original Movie, "Our First Christmas," AMC's "Remember WENN," "The Pennsylvania Miners' Story," NBC's "How I Spent My Summer," "Going to the Chapel" and "Combat Academy," Largo Entertainment's "Under Pressure" and CBS's "Timestalkers."
Ratzenberger continues to direct, produce and write. He currently heads his own production company, Fiddlers Bay Productions, located in Los Angeles. He has directed more than 50 TV episodes, including several on "Cheers," "Down Home," "Madman of the People," "Pearl" and "Sister, Sister." He also directed single episodes of MTM's "Evening Shade" and Warner Brother's "Sydney."
He started the Nuts, Bolts and Thingamajigs Foundation. Ratzenberger is committed to inspiring the next generation to the pleasures of 'tinkering' – getting away from their video games and TV sets and into the backyard building things. His tag line has become "Little hands build big dreams. Give children tools and watch them build America."
Ratzenberger is an outspoken advocate for American-made products and the companies that keep Americans working, and hosted the series "Made in America" from 2004-2005. In 2007, John embarked on a yearlong commitment with the Association for American Manufacturing and U.S. Steelworkers to create a Presidential Town Hall Tour. He is currently in pre-production on a new documentary, "Industrial Tsunami," which awakens Americans to the shortage of skilled workers that threatens the existence of companies, entire industries, and our country as a whole.
During his free time, Ratzenberger is an avid sailor, fisherman, and billiard player. He enjoys international travel, fencing and collecting antiques. He plays the drums and belongs to a bagpipe band as part of the Emerald Society. Sports such as karate, yoga and skeet shooting keep him active. He has one son and one daughter and lives outside of Los Angeles, but he spends as much time as possible on his boat, cruising up and down the East coast.