Cloudy With A Chance Of Love
CAST:
Katie Leclerc
Michael Rady
Gregory Harrison
Stacey Dash
Deb Metcalfe (Katie Leclerc), a modest meteorology grad student, has her heart set on earning a highly competitive fellowship position with her University. When a series of unlikely events finds Deb with an opportunity to report the weather on the local TV news, her mentor, Dr. Harris (Erica Gimpel), encourages her to use the job to build up her public profile and better her chances at the fellowship. However, as Deb grows more invested in the station and its dynamic news director, Quentin Sterling (Michael Rady), her friends and school work begin to play second fiddle. Quentin believes in her star potential and encourages her to sign on permanently with the station. But Deb soon begins to wonder if Quentin is telling her everything there is to know. Is television stardom what she truly wants? Both Quentin and Deb find they must make difficult choices between love and career, and when slimy news producer Josh (Ben Begley) further complicates matters with his own agenda, it could end up costing them both everything they have ever wanted.
CAST BIOS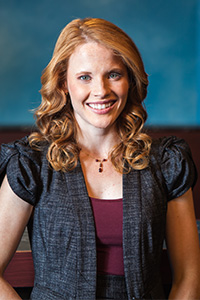 KATIE LECLERC (Deb) – Katie Leclerc currently stars as Daphne Vasquez on the hit ABC family series "Switched at Birth." In its third season, "Switched at Birth" and Katie specifically, continue to drive a strong fan following and are respected and applauded worldwide for their positive portrayal of deaf characters on television.
Katie has been nominated for two Teen Choice Awards for her outstanding performance on the show. The first in 2011 in the category of "Choice TV Break Out Star" and then again in 2013 in the category of "Summer TV Star."
Originally from Lakewood, Colorado, the youngest of three siblings, Katie got the acting bug when she starred in a local production of "Annie." When the family moved to San Diego she continued to pursue her desire to perform and began appearing in national commercials for such brands as Pepsi, Cingular, Comcast and GE.
Katie got her big break in 2004 when she at 19 years old she was asked to guest star on "Veronica Mars," starring Kristen Bell. She went on to have guest and recurring roles on such series as MTV's "The Hard Times of RJ Berger," CBS's "CSI," and "The X List." However, it is for portraying Raj Koothrappali's gold-digging girlfriend Emily on the hit CBS series "The Big Bang Theory" that brings her the most additional recognition. In film, she has starred in the Hallmark Channel's movie "The Confession," as well as the independent features "The Inner Circle" and "Flying By," with Billy Ray Cyrus. She will also guest star this year on an upcoming episode of "Community."
Katie has Meniere's disease, a disorder of the inner ear that can cause hearing loss and effect balance to a varying degree. She is fluent in American Sign Language to cope with her intermittent hearing loss and has triumphed turning this into a positive by recently becoming the spokesperson for the Purple campaign. She is also heavily involved in the "Be Good to Each Other" bullying prevention campaign by custom designing a t-shirt to raise money to provide awareness and support. She also speaks publicly to the media about her own personal experience with the issue.
Katie is an avid cook and was excited to appear last year on "The Chew," going head to head with Mario Batali. She loves to spend time with her dogs and is also an active outdoorsman; hiking, running, camping and mountain biking.
Katie lives in Los Angeles.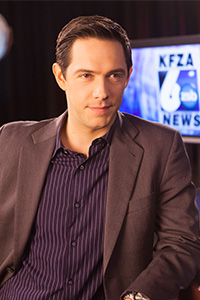 MICHAEL RADY (Quentin) – Michael Rady recently finished shooting the feature film "The Occupants," directed by Todd Alcott, where he will star opposite Cristin Milioti ("How I Met Your Mother"). He was a series regular on "Intelligence," which aired on CBS. Over the past decade, Michael has made notable appearances playing Kostos in the "Sisterhood of the Traveling Pants" series, as well as Agent Jones in Clint Eastwood's "J. Edgar." He has made other prominent guest appearances on critically acclaimed shows including "ER," "The Closer," "Grey's Anatomy," "Melrose Place," "House of Lies" and "The Mentalist."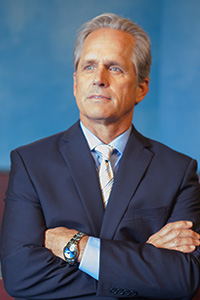 GREGORY HARRISON (Grant) – Gregory Harrison has been acting professionally in film, theater, and television for over four decades. He has starred in numerous television movies, including "Breaking the Silence," "Running Wild," "For Ladies Only," "Mortal Fear," "Au Pair," "First Daughter," "Murder at 75 Birch" and the mini-series "Centennial," "Fresno," "Nothing Lasts Forever," and "Maneater".
Television series starring credits include "Trapper John, M.D" (seven seasons), "Falcon Crest," "Logan's Run," and "M*A*S*H," for the Network, "Safe Harbor," "New York News," "The Family Man," "Ringer," "One Tree Hill," "Ed," "CSI: New York," "Judging Amy," and "Strong Medicine." In addition to dozens of series guest star appearances, Gregory also appeared in three episodes and directed one episode of "Touched by an Angel," also for the Network.
On the big screen Harrison's appearances include "It's My Party," "North Shore," "Razorback," "Air Bud: Golden Receiver," "Give 'Em Hell, Malone," and the upcoming "The M Words."
Gregory has developed and produced more than two dozen made-for-TV movies, under the aegis of Catalina Productions, which is the company he co-founded and named after his childhood island home. Catalina Productions also funded and operated the Coast Playhouse in Los Angeles from 1982-1993, during which time its 60 productions garnered more than one hundred LA theater awards. In 1993, Gregory was honored with the Ovations Award for "Outstanding Contribution to LA Theater."
Harrison debuted on Broadway in 1997 in "Steel Pier." In 2001 he appeared in the Broadway revival of the critically acclaimed "Follies," as well as played Billy Flynn in the Broadway revival of "Chicago." His regional theater credits include "Pump Boys And Dinettes," "Of Thee I Sing," "Paper Moon: The Musical," "Festival," "The Music Man," and dramas "The Hasty Heart," "Picnic," "Child's Play," and "Carnal Knowledge."
Gregory and wife Randi Oakes have been married for 32 years. They have four grown children; Emma, Lily, Kate and Quinn. He is an avid surfer and enjoys golf, songwriting, and travel.