Diagnosis Delicious
CAST:
Maya Stojan
Ryan Rottman
Brian Baumgartner
Chef Dave Oberlin's (Ryan Rottman) career is in shambles when his altercation with a famous food critic goes viral. After being blacklisted by the elite restaurants, Dave is forced to take a teaching position at his friend's culinary arts school. When cardiologist, Dr. Nina Kirby (Maya Stojan), is up for a promotion at the local hospital the Head of Cardiology informs her if she gets Dave on board to teach the Healthy Living seminars she would be a shoo-in for the position. The only problem is Nina can't cook and she doesn't want to learn. With a little coaxing from her best friend and coworker, Olivia (Tanya Chisholm), Nina agrees to take Dave's class. When Nina presents Dave with the Healthy Living seminars he's disinterested in working with her due to her lack of class participation. In her effort to persuade him to get on board, Nina and Dave come across some unexpected common ground.
CAST BIOS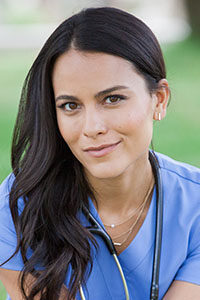 MAYA STOJAN (Dr. Nina Kirby) – Maya recently recurred on the ABC hit series "Castle" as well as on the Marvel series "Agents of Shield." She has also been seen in memorable guest roles on HBO's "Entourage" to "Criminal Minds." Maya was raised in Genève, Switzerland and is part Sri Lankan and part Czech.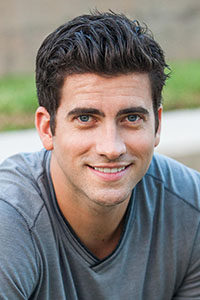 RYAN ROTTMAN (Dave Oberlin) – Ryan recently wrapped shooting the feature film "Billionaire Boys Club," starring alongside Ansel Egort, Kevin Spacey and Emma Roberts. Shortly before, Ryan starred in the MTV original series "Happyland," a comedy exploring the underbelly of one of the country's most popular theme parks and those who work there. Previously, Ryan recurred on the ABC Family hit series "The Lying Game," as well as The CW's "90210." Prior to that, he starred as 'Joey' on TeenNick's push-the-envelope drama series "Gigantic." Other credits include a guest spot on the ABC hit series "The Middle," a recurring role on CBS' "Viva Laughlin," as well as a role in Columbia Pictures "The House Bunny."
Ryan is currently starring on the second season of Awesomeness TV's hit series "Guidance."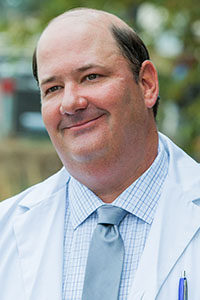 BRIAN BAUMGARTNER (Dr. Ed Paulson) – Brian Baumgartner became a household name as Dunder Mifflin's "slow dude" in accounting, Kevin Malone, on NBC's Emmy­winning series "The Office." After its 9­year run, Brian continues to make regular appearances on fan favorite TV shows, including "Hot Cleveland," "Mike & Molly," "Criminal Minds" and "Law & Order: SVU" and a recent arc on FX's critically­acclaimed drama, "The Bridge." This year he will also be seen co­starring with Billie Joe Armstrong, Fred Armisen and Judy Greer in the film "Geezer." Brian also stars in the Dreamworks Animation's reboot of "Mr. Peabody and Sherman" as well as the upcoming season of Amazon's original series "The Hand of God."
Baumgartner is one of the lucky ones who somehow broke into the entertainment industry only three months after moving to Hollywood. Between his LA arrival and landing the role of Kevin, Brian appeared on "Jake in Progress," "Arrested Development" and "Everwood." His film credits include "License to Wed," "Four Christmases," "The Last Push" and the portrayal of a conflicted priest in "Into Temptation," opposite Kristen Chenoweth and Jeremy Sisto.
Born in Atlanta, GA, Brian moved north to serve as the Artistic Director of Hidden Theatre in Minneapolis, where he received multiple awards for artistic and acting excellence. In addition, Baumgartner performed regionally at the Guthrie Theater, Berkeley Repertory Theatre, Children's Theater Company and Theatre de la Jeune Lune, which were all special Tony Award recipients.
Baumgartner launched a production company, 3 Bees Entertainment, which is responsible for three consecutive years of NBC Sports Specials leading up to The American Century Championship. Brian does triple duty as Executive Producer, Creator and Host, pairing him with world famous athletes for lessons in physical, mental and emotional strength to help him compete more successfully in the aforementioned televised golf tournament. 3 Bees is also the creative machine behind a hit web series about professional turtle racing, in which Brian also starred alongside Jerome Bettis for CollegeHumor.com.
Baumgartner currently resides in Los Angeles where he remains one of Hollywood's top­ranked golfers.