Heart of the Matter
CAST:
Jason Dohring
Bree Williamson
Corbin Bernsen
Frances Fisher
A request from her life-long friend sends renowned photographer, April (Bree Williamson), back to her hometown of Belmont Hills. The trip is just what April needs as she struggles to decide whether or not to take a job offer that, though lucrative, will take her even further away from her artistic roots. Her return, however, puts her face to face with the reason she escaped Belmont Hills in the first place, Luke (Jason Dohring), the love of her youth and the man who broke her heart. Once creative partners who dominated the local art scene, April and Luke haven't spoken in years. Convinced that April is his long-lost muse, Luke's daughter Jess (Caitlin Carmichael), persuades them to create art together once again. Thrown back into each other's lives, Luke and April reawaken their passion for art and rediscover feelings they had long been missing. With the clock ticking away at the chance to accept her extravagant job offer, the nostalgia of the life April left behind pushes her to question what her heart truly wants.
CAST BIOS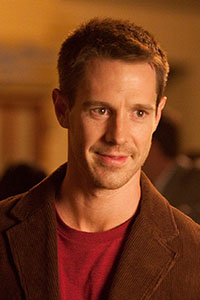 JASON DOHRING (Luke Dwyer) – From a 400-year-old vampire working to keep his identity under wraps, to a charming, manipulative serial killer confounding the doctor assigned to his
case, and a portrayal of Oklahoma City bomber Timothy McVeigh, Jason Dohring has brought to live some of the most diverse characters to the big and small screens over the last few years.
Dohring recently reprised his starring role as 'Logan Echolls' opposite Kristen Bell in Warner Bros' "Veronica Mars." "Veronica Mars" recently made theatrical history, becoming one of the most successful Kickstarter projects of all time, raising over $5.7 million dollars to make the movie from over 90,000 fans and supporters. In addition to "Veronica Mars," Dohring recently filmed independent feature "The Squeeze," opposite Jeremy Sumpter.
Born in Toledo, Ohio and raised in Los Angeles, Dohring got his start in entertainment at a young age. His family made the move to LA when he was four years old. His siblings, identical twin brothers and identical twin sisters all worked steadily, and he wanted to follow in their footsteps. By eight years old he was booking print and television jobs, and launched his theatrical career at 11 years old. He attended the Young Actor's Space, where he honed his craft and studied alongside Jessica Biel and Allison Mac. Some of his early credits included guest star roles on: "JAG," "Boston Public," "Cold Case," "Judging Amy," and "Roswell."
In 2004, Dohring landed the breakout role as 'Logan Echolls' on the hit series "Veronica Mars" opposite Kristen Bell. In 2007, Dohring received a call from producer Joel Silver for a series regular role in his new series for CBS, "Moonlight." From 2007-08 Dohring starred as 'Josef Kostan,' a 400-year-old, confident yet secretive hedge fund trading vampire. Once "Moonlight" wrapped, Dohring landed series roles in two high profile pilots: "Washingtonienne" produced by Sarah Jessica Parker for HBO, and "Body Politic" opposite Minka Kelly, Jay Hernandez and Gabrielle Union for CW. In 2012, Dohring recurred on the CW's "Ringer," opposite Sarah Michelle Gellar. Additional television credits include: FOX's "Lie to Me," STARZ's "Party Down," ABC's "Motive," CBS' "CSI: Crime Scene Investigation," Warner Bros' "Supernatural," CBS' "Rules of Engagement," and CW's "The Tomorrow People."
Dohring has also made his mark in film. He was seen in "Deep Impact" for Paramount Pictures, and independent features "Black Cadillac" opposite Randy Quaid for First Look International, and "Searching for Sonny" for FilmBuff, casting him once again opposite Minka Kelly. Dohring has also been active with the prestigious Sundance Director's Lab, attending twice. Dohring joined a select group of actors and directors, including Sally Field, Philip Seymour Hoffman, and Robert Redford to work on gritty, multi-dimensional characters including Oklahoma City bomber, Timothy McVeigh.
When not working, Dohring lives a healthy lifestyle, recently building an organic garden at his home with 36 fruit trees. He loves to ride motorcycles and go golfing. He is also a supporter of CalPAL, the California Police Activities league, where he recently helped raise over twenty thousand dollars for at-risk children. Dohring currently lives in the Los Angeles area.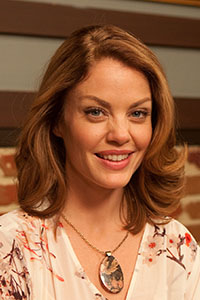 BREE WILLIAMSON (April Littleton) – Bree Williamson's recent work includes a guest lead on the new HBO drama, "True Detective," a lead role in the independent feature, "The Minister's Wife," a season long arc on the SYFY hit "Haven," along with another recurring role on the NBC series, "Deception." Other work includes a recurring arc on "Gossip Girl" along with her Emmy nominated work on the daytime series, "One Life to Live."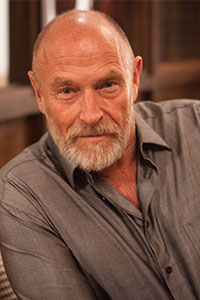 CORBIN BERNSEN (Tyler Mason) – Corbin Bernsen comes from an entertainment family. His mother has been on the long running soap "The Young and Restless" for 35 years. A graduate of UCLA where he earned a bachelor's degree in Theater and a master's degree in Playwriting, he most recently starred as Henry Spencer on USA Network's hit original series "Psych." He was first catapulted to stardom during the 1980s by the hit NBC TV series, "L.A. Law." He was nominated for both Emmy and Golden Globe awards for his performance as 'Arnie Becker' on the show that virtually created the ensemble drama as we now today. Along the way he hosted "Saturday Night Live," and guest starred on "Seinfeld" and "Star Trek" to name a few notable television appearances. In the feature film arena, he starred in the comedy "Hello Again," followed by other critically acclaimed roles in "Disorganized Crime," Wolfgang Peterson's "Shattered," "The Great White Hype," and as the Cleveland Indians' third baseman-turned-owner Roger Dorn in the extremely popular "Major League" series of films. Other film credits include "Lay the Favorite" with Bruce Willis and "The Big Year" with Steve Martin, Jack Black and Owen Wilson. He also appeared with Robert Downey Jr. and Val Kilmer in "Kiss Kiss Bang Bang." Recently, Bernsen has moved to the other side of the camera, directing the films "Carpool Guy," "Dead Air" and "Rust," which was distributed by Sony Pictures Entertainment. With "Rust, Bernsen shifted his focus to family friendly movies and formed Home Theater Films. "25 Hill," which he also wrote and directed, is the first title from his newly formed company and was distributed by EchoLight Studios in July 2012. This was followed by "3 Day Test" (2012) and "Beyond the Heavens" (2013), also released by EchoLight Studios. Bernsen's recent project, "Christian Mingle" was released this Fall from Capitol. Bernsen lives in Los Angeles with his wife of 24 years, actress Amanda Pays, and their four sons.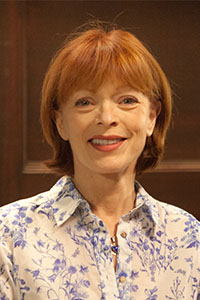 FRANCIS FISHER (Doll Dwyer) – Born in Milford On-Sea, England, Frances Fisher's itinerant childhood in the UK, Columbia, Canada, France, Brazil, Turkey, Italy, Iowa and Texas undoubtedly provided fodder for her thespian career. Ms. Fisher started her career on the stage and has starred in over 30 theatrical productions including "Fool for Love," "Desire Under the Elms," "Cat on a Hot Tin Roof," "Orpheus Descending," "Hay Fever," "A Midsummer Night's Dream" and "Three More Sleepless Nights" (Drama League Award). Her most recent theatre: "The Cherry Orchard" at The Taper with Annette Bening, Alfred Molina, & Sarah Paulson, and a two-hander opposite Paul Ben Victor in "Sexy Laundry."
Ms. Fisher's diverse film career spans cool independents to blockbusters to Academy Award winners that include: "Patty Hearst," "Unforgiven," "Jolene" (Jessica Chastain's first film), and "The Lincoln Lawyer." She is perhaps best known for her memorable performance as Kate Winslet's mother in "Titanic," which garnered Fisher a Screen Actors Guild nomination for Best Ensemble Cast, while the film went on to receive 11 Academy Awards.
In addition to her thriving theater and film career, Ms. Fisher played notable real-people television roles: Lucille Ball in "Lucy & Desi: Before the Laughter," Audrey Hepburn's mother in "The Audrey Hepburn Story" and Jackie O's mother, Janet Bouvier in "Jackie Bouvier Kennedy Onassis." Ms. Fisher had recurring roles on a number of series including "The Shield," "Eureka" and "Torchwood" and has guest starred in "Law & Order," "Two and a Half Men," and "CSI," among others. To this day, she is stopped on the street as fans remember her as 'Deborah Saxon' on the beloved soap opera "The Edge of Night," and later 'Suzette Saxon' on "The Guiding Light." Those jobs were her bread and butter as a budding actress in New York.
Today, Ms. Fisher continues to play screen mom to some very interesting talent: she was seen in the #1 Box office hit, "The Roommate," playing Leighton Meester's mother, as Ryan Philippe's mother in "The Lincoln Lawyer," opposite Matthew McConaughey, and as Alessandro Nivola's mother in "Janie Jones," co-starring Abigail Breslin. Ms. Fisher has also filmed two movies for Hallmark: "The Seven Year Hitch," and "The Makeover" with Julia Styles, Camryn Manheim, and David Walton.
Most recently, Ms. Fisher co-starred with Saoirse Ronan and William Hurt in Stephenie Meyer's sci-fi book adapted for the screen, "The Host," guest-starred in an arc on Kiefer Sutherland's hit TV series, "Touch," and "Castle." Upcoming films include "Pandora's Box," co-starring with Joe Mantegna, "Red Wing" with Luke Perry and Bill Paxton, Catherine Hardwicke's "Plush" with Emily Browning, Ash Christian's "Adventures of Sweet Yellow," Henry Jaglom's "The 'M' Word" and "Retribution." Ms. Fisher recently wrapped "You're Not You," co-starring as Hilary Swank's mother, with Josh Duhamel, Emmy Rossum and Ed Begley, Jr. Currently Ms. Fisher also stars in ABC's new sci fi series, "Resurrection," which premiered to outstanding ratings.