Hopeless Romantic
CAST:
Christa B. Allen
Brandon W. Jones
French Stewart
Hopeless romantic Matt (Brandon W. Jones) decides it's time to pop the big question to his girlfriend, Alexis (Cassi Thomson). Before the big evening he practices his proposal on his best friend, Liz (Christa B. Allen). Matt believes if he follows the rules of all of his favorite romantic comedies he's guaranteed a "Yes!" To Matt's dismay, Alexis gently rejects him stating he's only interested in the idea of being in love and not a real relationship. After this unexpected disaster, Matt binge watches one rom-com after another and comes up with plan to win Alexis back. Though Liz thinks Matt's plan is absurd she agrees to be his wingman. The operation to rekindle his relationship appears to be working only for Matt to face the reality that he and Alexis may have grown apart and his heart belongs elsewhere.
CAST BIOS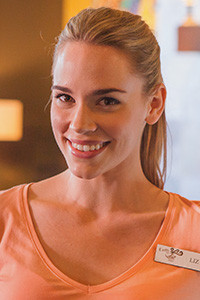 CHRISTA B. ALLEN (Liz) – Christa recently finished shooting the independent feature films "One of Us" and "The Valley." She most recently starred as "Charlotte Grayson" on ABC's breakout drama "Revenge." Her work in film includes the starring roles in the indies "One Kine Day" and "Detention of the Dead." She appeared as the younger versions of Jennifer Garner in both Sony's "13 Going On 30" for Gary Winick and New Line's "Ghosts of Girlfriends Past" for Mark Waters.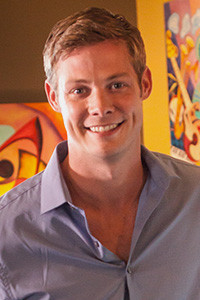 BRANDON W. JONES (Matt) – Brandon William Jones is perhaps best known for his role as
Andrew, the popular high school "mathlete" turned possible murderer on the hit ABC Family series "Pretty Little Liars," and he can also currently be seen recurring on Netflix' "Unbreakable
Kimmy Schmidt" from producer Tina Fey.
Brandon was born in the central Piedmont region of North Carolina and grew up in the small town of McLeansville. At Northeast Guilford High School, Jones was on the football, track, and wrestling teams, and was awarded a scholarship to play college football; however an injury cut his athletic career short and Jones moved to Los Angeles to pursue an acting career. Soon thereafter he was working consistently in film and television. His big break came when he was cast opposite award-winning actor Tim Roth in a recurring role on the Fox series "Lie to Me." He
was subsequently cast in the role of Ted Danson's son Charlie in the long-running CBS hit "CSI" and as the teen rapist Liam Olstead on ABC Family's "The Fosters" from producer Jennifer Lopez. Other television credits include "2 Broke Girls," "The Middle," "Supernatural," "Killer Reality," and the Fox pilot "Cabot College." He will be seen later this year starring as a political campaign strategist in the feature film "Courting Des Moines," which centers on a campaign during the run up to the Iowa primary election.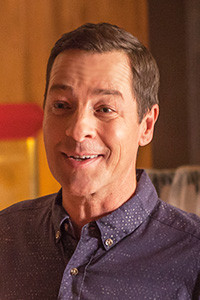 FRENCH STEWART (Frank) – French Stewart is perhaps best known for portraying Harry Solomon in the classic television series "3rd Rock From The Sun." Recently, he was on the hit TV show "Mom" as Chef Rudy. He has also appeared in "Seinfeld," "The Larry Sanders Show," "Just Shoot Me," "The Drew Carey Show" and "NewsRadio."
For the past 25 years, Stewart has been a presence in Los Angeles theater as a member of the legendary Cast Theatre ("Zombie Attack," "Pot Mom"), as well a current member of The Sacred Fools. Recent stage credits include "Mathew Modine Saves The Alpaca's" at the Geffen, "Watson" at The Sacred Fools and "Voice Lessons" at off-Broadway's Theatre Row. Most recently, Stewart appeared as Buster Keaton in the critically acclaimed "Stoneface" at The Pasadena Playhouse.
Stewart's recent television credits include "Secrets & Lies," "Community," "Psych," "Bones," "The Closer," "Castle," "Private Practice," and a recurring role on "The Middle." His film credits include "Stargate," "Leaving Las Vegas," "Surveillance," "The Flock," and cult favorite "Love Stinks."