How Not to Propose
CAST:
Kayla Ewell
Ryan Merriman
Adam Korson
Kathleen Quinlan
Travis (Ryan Merriman) and Lena (Kayla Ewell) have been happily dating for quite some time, and now Travis feels it's time to take the next step in their relationship. But after purchasing a pricey ring, Travis loses his job and puts his grand plans to propose on hold. While Travis mopes about his unemployment, failed writing aspirations and ruined engagement plans, Cedric (Adam Korson), Travis' brother, suggests taking Lena 'glamping' – or glamorous camping. Cedric claims it will set the perfect ambience for an unforgettable marriage proposal that Lena can't say no to. But when Travis and Lena arrive at the camp site it's anything but glamorous. After many failed attempts to make glamping romantic, Travis tries to propose over a campfire. His plan fails, however, when Lena takes the moment to inform him that she was accepted into a prestigious medical program in Munich. Not wanting to hold her back from her dreams, Travis tells her to go. During a sad drive home, Travis receives a call that's he's landed a three book deal. The good news gives Travis the confidence he needs to finally ask for Lena for her hand in marriage. Will Lena give him the answer he's hoping for?
CAST BIOS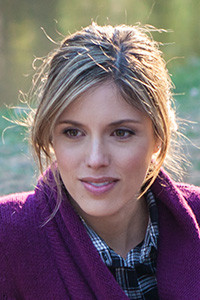 KAYLA EWELL (Lena) – Kayla Ewell has been making fans in Hollywood, in both film and television, for many years! She will next be seen in the upcoming Fox comedy, "Granfathered," opposite John Stamos, as well as the upcoming Fox drama, "Lucifer." Kayla will also be seen starring in the Pixl movie, "How Not to Propose." On the big screen, she recently starred in the independent feature, "The Last Best Summer Ever," and thriller, "Where Fate Meets," directed by Michael Feifer. Prior to that, she starred in the Hallmark movie, Norman Rockwell's "Shuffleton Barbershop," opposite Austin Stowell and Danny Glover. She is best known for her scene stealing performance as a series regular on the CW's "Vampire Diaries." Other television credits include: "Entourage", "House," "The Glades," "The OC" and "Freaks & Geeks."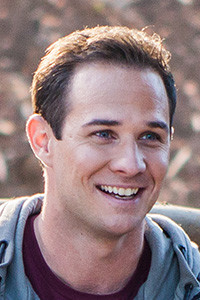 RYAN MERRIMAN (Travis) – Ryan Merriman stars in "42" opposite Harrison Ford and Chadwick Boseman for Warner Bros. Studios. "42" is the historical account of baseball legend, Jackie Robinson. Ryan portrays Dixie Walker, one of his teammates on the Dodger's who adamantly opposed the addition of Robinson, but later became one of Robinson's supporters and came to respect Robinson for the way he handled the abuse hurled at him.
Ryan also recently was seen in "The 5th Quarter" opposite Aidan Quinn and Andie MacDowel, in which he portrays the real-life character of Jon Abbate who, driven by the tragic car crash that took the life of his fifteen year old brother, helps lead the Wake Forest Demon Deacons to the most successful season in school history. Ryan's other films include "Final Destination 3," "The Ring 2," "Deep End of the Ocean" opposite Michelle Pfeiffer, "Halloween: Resurrection," and "Just Looking" directed by Jason Alexander.
On Television, Ryan can recently be seen in the HBO series "Ballers" and before that Ryan starred on ABC Family's hit series "Pretty Little Liars" playing the role of Ian Thomas, the charming but sinister character that everyone loves to hate. Other television credits include Larry McMurtry's "Comanche Moon," a 6-hour mini-series, with an all-star cast including Elizabeth Banks, Karl Urban, Steve Zahn, Rachel Griffiths, Linda Cardellini and Val Kilmer; the romantic comedy "Elevator Girl" opposite Lacey Chabert; "Backwoods," a psychological thriller he stars in opposite Haylie Duff; and "Taken" for the Sci-Fi Channel which was produced by Steven Spielberg. Merriman also starred in the ABC series "Veritas" and the recurring role of Young Jarod on the NBC hit series "The Pretender," which ran for four successful seasons on NBC. He was also a series regular on the NBC television sitcom, "The Mommies."
Merriman's talent has already been recognized by many organizations that award the talent of young performers. Ryan was awarded a "One to Watch" award at Movieline's Hollywood Life 7th Annual Young Hollywood Awards. He has also received eight nominations for a Young Artist Award of Hollywood and been a winner six times. In addition Ryan has been nominated five times for a Hollywood Reporter YoungStar Award.
He is active in numerous state and local charity organizations and actively supports state efforts to bring film production to Oklahoma. Merriman was recently honored during a session at the capitol and presented with a citation for his commitment to film, charity work and for being an Ambassador to Oklahoma in his travels.