It Had to be You
CAST:
Torrey DeVitto
Michael Rady
Jenifer Lewis
Corbin Bernsen
Darby Powell (Torrey DeVitto) tries to break ties with her overbearing father, Nolan (Corbin Bernsen), and his conventional advertising company Nolan Powell by starting her own advertising agency Hypester. Though Hypester is innovative and trendy, it is struggling financially. After Darby loses a big account to her father's agency she finds herself in a tight spot. No longer able to financially support her company, Darby is forced to merge Hypester with Nolan Powell. Nolan's first order of business is to partner Darby with his Creative Director, Derrick (Michael Rady), on a multi-million dollar pitch for their biggest client. Out-of-the-box thinker Darby and conservative Derrick are less than thrilled to be working together. Instead of collaborating, things get competitive. Fed up with Darby and Derrick's unprofessional behavior Nolan warns them to get their act together. As they do, they discover that their clashing personalities actually complement one another, making a good team after all.
CAST BIOS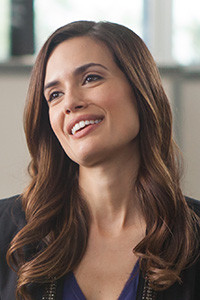 TORREY DEVITTO (Darby) – Torrey Joël DeVitto has recently signed on to star in the new NBC drama, "Chicago Med." From the creators of "Chicago Fire" and "Chicago PD," the latest spin-off focuses on the day-to-day chaos of the team of doctors running the ER. Torrey will play Lily Manning, doctor in the ER Pediatrics division. Lily is your typical America's sweetheart, girl next door who is reserved and very focused on her career. The new series premieres this fall on November 17, 2015.
On the film front, Torrey was recently cast in the upcoming film, "Amy Makes Three" as Carla Forrest, a happily married wife who loses her child after giving birth prematurely. he film takes a twisted turn after Carla and her husband, played by Mike Doyle, discover the ghost of their former child.
Torrey was most recently seen in the final season of Lifetime popular drama "Army Wives." She played the drop-dead gorgeous Maggie Hall, a smart ex-Army Airbone. Torrey is best known for her role in the CW television series, "Vampire Diaries" as Meredith Fell, and continues to have a popular recurring role as Melissa on ABC Family's hit show, "Pretty Little Liars." However, she is most notable for her chilling recurring role as Carrie on The CW drama series, "One Tree Hill."
Born and raised in Huntington, New York, to Mary & Liberty DeVitto, from the time Torrey was born, she was surrounded by the entertainment industry. For 28 years her father played the drums for Billy Joel. She spent most of her early years traveling on the road with her parents. By the time Torrey could walk, her heart was in the music and acting world. She began violin lessons at age six and was in the 4th grade when she had already earned her place as the 4th chair violinist in a New York high school orchestra. From 1995 to 1997, she played in the Florida Symphony Youth Orchestra; from 1998 to 1999, she played in the Florida Youth Artist Orchestra, traveling with the orchestra to Austria; at age 12 she played a solo violin piece at the wedding of Christie Brinkley and Peter Cook; and in 1997 Torrey played on stage with her father at a Terri Binion show in Orlando, earning her first standing ovation.
Torrey later studied dance with the Kings Park Dance Center in New York. She began taking acting classes at Zoe & Company in Orlando, Florida. At 15 she started working in commercials, modeling, and print ads. Torrey's first break in acting came in 1999 when she participated in the Spelling Production, "Safe Harbor." One year later, she booked the Nickelodeon pilot, "Noah Knows Best." In her junior year of high school, she enrolled in the Crenshaw Performing Arts School where she graduated 6 months early and at the top of her class. During the summer after high school graduation, Torrey stayed in Japan working for Avenue One Modeling Agency. Her break came in 2002 when she earned the lead in playwright, Lee Blessing's three woman play, "Eleemosynary," which was performed at the Orlando Shakespeare Theatre. Her performance won her rave reviews in the Orlando Sentinel.
After graduating high school, Torrey moved to Los Angeles, where her career as an actress began to take off. Her work includes: playing Alexandra on the MTV pilot, "Alexandra the Great;" guest starring on the FBC pilot, "One Big Happy;" guest starring in "The Untitled Michael Jacobs Pilot" for FBC; as well as guest starring on episodes of "Scrubs," "Dawson's Creek," "Jack & Bobby," "The King of Queens "Drake & Josh," "CSI Miami," and "Castle." Torrey booked her first lead on the ABC Family series, "Beautiful People," as aspiring model Karen Kerr. On the film front, her film debut was in "Starcrossed," and she has appeared in the 2006 movie sequel, "I'll Always Know What You Did Last Summer," "The Rite" with Anthony Hopkins, "Green Flash," "Killer Movie," and "Heber Holiday" and "Evidence," starring Stephen Moyer.
Staying true to her love of music, in 2002, she played violin with the Tommy Davidson Band at the Sunset Room in Hollywood. Her solo performance earned her another standing ovation. She also played violin on Raphael Saadig's CD, "Ray Ray," in 2004, and in 2011 she played on Stevie Nicks' album, "In Your Dreams."
Outside work, Torrey dedicates much of what free time she has to philanthropy. She is a Hospice Ambassador going on five years (www.caringinfo.org/torrey), and also supports PETA and The Humane Society of the United States (HSUS). She shares, "To most, death is an incredibly scary and taboo idea. Hospice provides a shoulder to lean on…and the important duty of easing the fears and doubts that naturally reside in our minds as we approach the end of our lifetime. There is nothing I am more proud or passionate about than being a part of this work. It is a life-long commitment for me. A passion that I find to be more gratifying than anything I have ever known. My hope is to inspire others to join me in this fulfilling journey."
Torrey also makes time to dote on her dogs Beau and Homie, which were adopted at Much Love, a pet adoption agency in Los Angeles.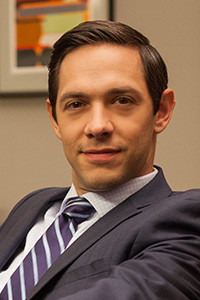 MICHAEL RADY (Derrick) – Michael Rady can currently be seen in the recurring role of Lachlan, the rival to Justin Baldoni's character on the CW series "Jane the Virgin." He recently starred in the CBS drama "Intelligence" with Josh Holloway about a high tech intelligence operative.
After attending Temple Universal Theater Program in Philadelphia, Rady got his big break when he was cast as Alexis Bledel's love interest in the feature film "Sisterhood of the Travelling Pants." He followed that up with recurring roles in Showtime's critically acclaimed series "Sleeper Cell" and as Stanley Tucci's son in "ER."
Other notable television roles include ABC Family's "Greek" and in the CW's reboot of "Melrose Place." More recently, he starred as a resident doctor opposite intern Mamie Gummer in The CW's "Emily Owens, MD" and romanced Kristen Bell in Showtime's "House of Lies."
Additional film roles include "The Guardian" with Kevin Costner, and "J Edgar" directed by Clint Eastwood.
A native of Philadelphia, Rady currently resides in Los Angeles.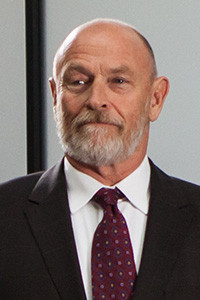 CORBIN BERNSEN (Nolan Powell) – Corbin Bernsen comes from an entertainment family. His mother has been on the long running soap "The Young and Restless" for 35 years. A graduate of UCLA where he earned a bachelor's degree in Theater and a master's degree in Playwriting, he most recently starred as Henry Spencer on USA Network's hit original series "Psych." He was first catapulted to stardom during the 1980s by the hit NBC TV series, "L.A. Law." He was nominated for both Emmy and Golden Globe awards for his performance as 'Arnie Becker' on the show that virtually created the ensemble drama as we now today. Along the way he hosted "Saturday Night Live," and guest starred on "Seinfeld" and "Star Trek" to name a few notable television appearances. In the feature film arena, he starred in the comedy "Hello Again," followed by other critically acclaimed roles in "Disorganized Crime," Wolfgang Peterson's "Shattered," "The Great White Hype," and as the Cleveland Indians' third baseman-turned-owner Roger Dorn in the extremely popular "Major League" series of films. Other film credits include "Lay the Favorite" with Bruce Willis and "The Big Year" with Steve Martin, Jack Black and Owen Wilson. He also appeared with Robert Downey Jr. and Val Kilmer in "Kiss Kiss Bang Bang." Recently, Bernsen has moved to the other side of the camera, directing the films "Carpool Guy," "Dead Air" and "Rust," which was distributed by Sony Pictures Entertainment. With "Rust," Bernsen shifted his focus to family friendly movies and formed Home Theater Films. "25 Hill," which he also wrote and directed, is the first title from his newly formed company and was distributed by EchoLight Studios in July 2012. This was followed by "3 Day Test" (2012) and "Beyond the Heavens" (2013), also released by EchoLight Studios. Bernsen's recent project, "Christian Mingle" was released this Fall from Capitol. Bernsen lives in Los Angeles with his wife of 24 years, actress Amanda Pays, and their four sons.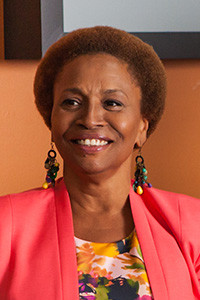 JENIFER LEWIS (Reggie) – Jenifer Lewis is one of Hollywood's most familiar faces, with more than 300 appearances in film and television. She currently stars on the hit show "Black-ish" (ABC), in the role of Ruby. Her recent movies include "Think Like A Man," "Think Like A Man Too" (Sony Pictures) and "Baggage Claim" (Fox Searchlight.)
Jenifer delivered legendary performances as Tina Turner's mother in "What's Love Got to Do with It" and in "The Preacher's Wife" as the mother of Whitney Houston's character. She portrayed the distraught mother, Candace, opposite Matt Damon in Clint Eastwood's "Hereafter" and for director Tyler Perry, Jenifer created unforgettable characters in "Madea's Family Reunion" and "Meet the Browns." In the movie "Castaway," Jenifer portrayed Tom Hanks' boss.
In animated films, Jenifer's uniquely recognizable voice is adored by Disney fans worldwide in roles such as Flo in "Cars" and "Cars 2" and as Mama Odie in "The Princess and the Frog."
Jenifer's TV roles have ranged from regular appearances as Aunt Helen on "The Fresh Prince of Bel-Air" to guest star roles on "Friends," "Boston Legal" and "Girlfriends." For six seasons, Jenifer portrayed Lana Hawkins on Lifetime's hit series "Strong Medicine."
Although best known for her Hollywood success, Jenifer has enjoyed a wide-ranging and varied career in music and theater. Jenifer has performed in four Broadway shows, including "Hairspray" in the role of Motormouth Mable. In 2014, she performed to an electrifying standing ovation at Carnegie Hall when she sang with the New York Pops orchestra. All told, Jenifer has presented more than 200 concerts, performing in 49 states and on four continents.
During 2015, her accomplishments as an entertainer and community activist were recognized with an honorary doctorate from her alma mater, Webster University in St. Louis and by the American Black Film Festival's Career Achievement Award. Fans can follow Jenifer on Twitter (@JeniferLewis) and Facebook (Jenifer Lewis For Real.)