Legally Tender
CAST:
Emily Rose Justin Bruening Bruce Boxleitner Lindsay Wagner
Mary Ross, a successful attorney, has inherited a house in Plymouth, Massachusetts from her deceased aunt. Everett Mather is the town's local historian and has been working on discovering the true place of the first Thanksgiving his whole life. After years of searching, he thinks that the exact location is where Mary's house happens to sit. Everett keeps this information from the press, but word gets out. Mary isn't pleased when her house is turned into a tourist attraction. Everett proves his good intentions to Mary – that all he wants is for people of the U.S. to know where such an important historical event took place. Mary is enamored by Everett's love for his town. Her busy life as a lawyer is put on hold as she is taken in by not only Plymouth's charm, but Everett's as well. If the house is found to be the true location of the first Thanksgiving, Mary will have to decide if her old life is worth leaving for the love she's finally found.
CAST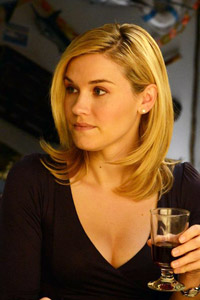 EMILY ROSE (Mary)
– Emily Rose has become one of television's fastest rising young stars with an already impressive and diverse body of work. This summer, Rose returns for a fourth season as the star of SyFy's hit supernatural drama series "Haven", based on the novella The Colorado Kid from renowned author Stephen King. Emily will reprise her role as Audrey Parker, the shrewd and confident FBI agent who continues to navigate the unpredictable and often treacherous town of Haven that doubles as a refuge for people that are afflicted with a remarkable range of supernatural abilities. Rose's other TV credits include "E.R." as Dr. Tracy Martin; ABC's hit drama series "Brothers & Sisters" as Lena Branigan; CBS's "Jericho" as Trish Merrick; and David Milch's HBO series "John From Cincinnati" as Cass. Additional TV credits include the USA pilot "Operating Instructions", and guest starring roles in "Private Practice," "Two and A Half Men," "Without a Trace" and "Cold Case." Rose also has a cult following for her role in the extraordinarily popular video game franchise "Uncharted" for which she voices and portrays the game's heroine, Elena Fisher. Rose received her undergraduate degree in theatrical arts from Vanguard University in Orange County, California and went on to study Shakespeare in Oxford, England at the British American Drama Academy. She continued her studies at UCLA where she received her MFA in acting. While at UCLA, Emily was an active participant in Arts Bridge America, a program which fights to keep arts education in public schools, and also taught at the UCLA summer Youth Performance Conservatory. She has participated in master classes with Tim Robbins, Henry Goodman, Helen Hunt, and Annette Bening. Theatrical roles include Sylvia in "I Gelosi", Dorine in "Tartuffe", and Beth in "Wounded" with the Los Angeles Theater Ensemble. Emily currently resides in Los Angeles with her husband, Dairek and miniature schnauzer.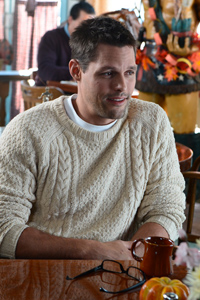 JUSTIN BRUENING
(Everett) – Originally from a small town in Nebraska, with a population of 85 people, Justin graduated high school with the other nine members of his class. Following graduation, Justin moved to San Diego and was discovered at a local McDonald's by a modeling agent. Next came his first modeling job in an Abercrombie & Fitch campaign shot by renowned photographer, Bruce Weber. Soon after, Justin began to study acting and was noticed by the casting director at "All My Children." He joined the cast in July 2003, playing the contract role of Jamie Martin. While working on "All My Children," Justin made multiple television guest appearances. Additionally, he gave a memorable performance in the festival favorite "Fat Girls." He was also featured as one of Daytime's Hottest Stars in Teen People, US Weekly, Star and J-14 magazines. A mere two months after leaving "All My Children," Bruening landed the coveted lead role in NBC's "Knight Rider" remake. He was also tapped to breathe new life into the iconic character, 'Steve Trevor' in David E. Kelley's "Wonder Woman" reboot for NBC. In addition, he has made numerous other television appearances including recurring roles on ABC's "Grey's Anatomy," ABC Family's "Switched at Birth" and "Ringer" for CW. Justin has also starred in various MOWs including Lifetime's "The March Sisters at Christmas" and "Blue Eyed Butcher," as well as "Class" and "Legally Tender" for television. Justin, his wife, actress Alexa Havins and their children, currently reside in the suburbs of Los Angeles.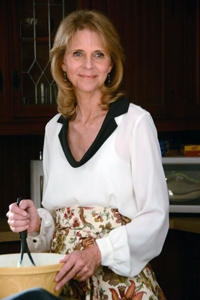 LINDSAY WAGNER (Abigail Mather)
– Lindsay Wagner makes little distinction between her life as an actress, advocate, mother, or author. What unites these various parts is a commitment through her work and her personal life to exploring and advancing human potential. Lindsay first came to prominence in the critically acclaimed role of Susan Fields in "The Paper Chase," but received household recognition worldwide when she broke the mold for women on television with her iconic portrayal of Jaime Sommers. As she collaborated with the writers, "The Bionic Woman" became an inspiration around the world and in 1977 Lindsay won the Emmy for Best Actress in a Dramatic Role. Her now strong influence in the media and a desire to use that as a way to communicate ideas to help people in their personal journey is demonstrated in so many of the over 40 films in which she starred, such as: "The Incredible Journey of Doctor Meg Laurel," the struggle between naturopathic and allopathic healthcare (1979); "I Want To Live," the moral dilemma regarding capital punishment (1983); "Child's Cry," child sexual abuse (1986); "The Taking of Flight 847," some root complexities of terrorism (1988); "Evil In Clear River," the quiet rise of the Neo-Nazi movement in America (1988); "Shattered Dreams," on family violence, also co-produced (1991); "Fighting For My Daughter," highlighting the problem of teen prostitution (1995 ); "Thicker Than Water," expressing compassion for the animal kingdom and the importance of family (2005); "Four Extraordinary Women," the emotional effect of breast cancer on family members (2006). As a result of the volume of her successful productions she is often referred to as the 'Queen of T.V. Movies.' She was given a Genii award as Performer of the Year in 1985. Lindsay has been long acknowledged as a leading spokesperson, a role she took seriously with regard to the impact it would have on the public. Off screen Lindsay is passionate about the study and sharing of holistic health, integrating mind, body and spirit. From 2003-2006, in collaboration with the L.A. County Sheriff's Department, Lindsay co-facilitated a counseling group for men convicted of family violence and their families. For the public she facilitates experiential "Quiet the Mind & Open the Heart" workshops and retreats. These programs developed out of her personal journey and years of studying both, western and eastern modalities, designed to help overcome our own personal challenges while accessing the peace and joy that is naturally within us. In 2010 she began a recurring role as Dr. Vanessa Calder on the Syfy channel's hit series "Warehouse 13" and has now made another television movie "Legally Tender". Lindsay has co-authored a best-selling vegetarian cookbook, The High Road to Health (1983) and Lindsay Wagner's New Beauty: The Acupressure Facelift (1982). "Open to Oneness" is one of the meditation CD's she has released. Recently, Lindsay has become sought after as a keynote speaker and is enjoying mentoring younger actors and teaching acting and camera technique.
BRUCE BOXLEITNER (Parker Mather)
– One of Hollywood's leading men, Bruce Boxleitner most recently starred with Jeff Bridges in "TRON: Legacy," the popular motion picture sequel to Disney's cult film "TRON." The cast also included Garret Hedlund and Olivia Wilde. Bruce reprised his role as "TRON" in "TRON: Uprising" airing on Disney's XD TV network. The multi-talented cast includes: Elijah Wood as Beck, Mandy Moore as Mara, Nate Corddry as Zed, Lance Henriksen as Tesler, Paul Reubens as Pavel and Emmanuelle Chriqui as Paige. This is Bruce's first animated TV series. The Sci-Fi series highlights a young program named Beck (Wood) and his warrior mentor TRON (Boxleitner) as they start an uprising against the oppressive regime of CLU. The combination of computer generated images and two-dimensional animation is bold and dynamic. Eddie Kitsis and Adam Horowitz wrote "TRON: Legacy" and produced the hit series "LOST" and the new ABC-TV series "Once Upon a Time." The multi-talented actor recently appeared in a recurring role, in the ABC-TV series "GCB" (formerly titled "Good Christian Belles"). The cast included: Kristin Chenowith, Annie Potts and David James Elliott. The series debuted on Sunday, March 4, 2012 at 10pm EST/PST. Bruce Boxleitner also starred in the Hallmark Channel movie, "Love's Resounding Courage" and guest-starred on CBS-TV's popular series "NCIS." NBC's "Heroes" utilized Bruce as the recurring character 'Senator' Robert Malden and he guest-starred on NBC's series "Chuck." In addition, the multi-talented actor starred in Hallmark Channel's movie of the week, "Falling in Love with the Girl Next Door." Boxleitner is known to Sci-Fi fans worldwide as the star of the popular TV series "Babylon 5." He played John Sheridan, President of the Interstellar Alliance, a war hero turned diplomat at the helm of Earth Alliance Space Station in the year 2259. The show aired for five seasons. Bruce's four year run starring opposite Kate Jackson in CBS-TV's "Scarecrow and Mrs. King" endeared him to fans everywhere and made him a name to remember. Bruce is also well known for his leading roles in the CBS series "Bring 'Em Back Alive;" mini-series "East of Eden;" "The Last Convertible;" "Kiss Me, Kill Me;" "Fly Away;" "Happily Ever After" and "Passion Flower." Boxleitner loves westerns and used his extensive skills as a horse rider and roper starring as Billy Montana opposite Kenny Rogers in four out of five "Gambler" TV mini-series that aired on CBS and NBC. The mini-series was based on the best-selling song performed by Kenny Rogers. Bruce will be inducted into the historic Cowboy Hall of Fame in April 2012 honoring him for his illustrious career starring in westerns. Boxleitner also starred in additional Westerns including: "Gunsmoke V: One Man's Justice" (James Arness), CBS' remake of "Red River" (Gregory Harrison, James Arness and Laura Johnson) and "Wyatt Earp: Return to Tombstone" ( Hugh O'Brian). "Wyatt Earp" was filmed on location in Tombstone, Arizona, site of the infamous shoot out at the O. K. Corral. The versatile actor also appeared in "Down on the Long Hills," based on legendary western author Louis L'Amour's novel of the same name. Bruce's plethora of TV movie credits include: "The Secret" ( Kirk Douglas and Brock Peters), "Perfect Family" (Jennifer O'Neal and Joanna Cassidy), "Double Jeopardy" (Rachel Ward, Sally Kirkland and Sela Ward), "The Maharahjah's Daughter" (Hunter Tylo and Burt Young), etc. Boxleitner has co-starred in several motion pictures including: "Gods and Generals" (Robert Duvall, Jeff Daniels, Stephen Lang and Mira Sorvino), "The Babe" ( John Goodman and Kelly McGillis), "Kuffs" (Christian Slater), "The Baltimore Bullet" (James Coburn) and the acclaimed science-fiction fantasy "TRON" (Jeff Bridges) and long-awaited sequel "TRON: Legacy" (Jeff Bridges, Garret Hedlund, Olivia Wilde). The original "TRON" recently celebrated its 20th anniversary. A native mid-westerner, Bruce Boxleitner received his formal training on stage. He is an alumnus of Chicago's prestigious Goodman Theatre. He re-located to Los Angeles in 1972 and quickly landed a guest spot on the legendary TV series "The Mary Tyler Moore Show." Bruce co-starred as James Arness' nephew in his first TV movie: "The Macahan's," which later became an ambitious series of 24 two-hour films under the title, "How the West was Won." Bruce Boxleitner currently resides in Los Angeles and has three sons: Michael, Sam and Lee.