Letter Never Sent
CAST:
Haley Webb
Callard Harris
Eva La Rue
High school nerd, Henry (Callard Harris), has a secret crush on his neighbor and popular classmate, Claire (Haley Webb). After seeing Claire devastated over her breakup with Zack, Henry gets the courage to declare his longtime love for her in a letter. His plan goes awry when he learns that Claire has mended things with her boyfriend. Henry sadly tucks his love letter away in his yearbook never to be found again. Seven years later, Henry returns home with his best friend, Tom, for his mother Diane's (Eva La Rue) 50th birthday party. While flipping through Henry's yearbook, Tom discovers the undelivered love letter. Tom questions why Henry never sent it to Claire. Henry brushes it off as a silly high school crush. But during his stay, Henry bonds with Claire and his old feelings ignite. When he discovers Claire has a boyfriend he's faced with expressing his feelings for her or letting her go…yet again.
CAST BIOS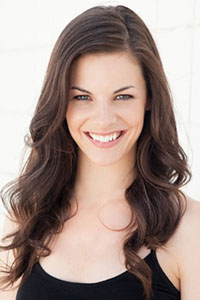 HALEY WEBB (Claire) – Haley Webb just wrapped the female lead in the independent feature "Sugar Mountain" as well as a recurring role on the hit MTV series "Teen Wolf" and a guest starring role on TNT's upcoming "The Librarians." She can be seen as the female lead in New Line Cinema's box office hit "The Final Destination" and also starred opposite Nick Stahl in "In Northwood." Haley's additional TV credits include the series "Beauty & the Beast," "Shark" and "Close to Home." Recently, she starred in the independent features "Rushlights" opposite Beau Bridges, Aidan Quinn and Josh Henderson, and "So Be Real." Haley also recently wrapped James Frey's sci-fi project "Endgame," which is the vanguard project of Google's foray into original programming.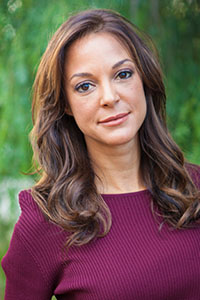 EVA LA RUE (Susan) – Eva La Rue will play the role of Teri Tanner, wife of Danny Tanner (Bob Saget) on "Fuller House," the Netflix reboot of the popular sitcom, "Full House." The show is set to air in 2016. Most TV fans know La Rue from her seven years as the vivacious and brilliant Natalia Boa Vista on the CBS primetime series "CSI:Miami." La Rue portrayed this DNA Lab Specialist turned CSI with a knack for grant writing on one of the Most Watched TV Show in the World. TV Guide declared: "Natalia Boa Vista may be the sexiest federal grant writer television has ever had."
Other notable recent work includes starring roles in Hallmark's "Help for the Holidays," Lifetime's "Cries in the Dark," the film "Dancer & the Dame" with Billy Gardell and "Lakeview Terrace" with Samuel L. Jackson. She can be seen regularly on The Shopping Channel in Canada where she presents her Eva La Rue Fine Jewellery Line.
La Rue is also known for her recurring roles as George's sister on the ABC hit show "The George Lopez Show," NBC's "Third Watch" and Showtime's "Soul Food." Early in her career she played memorable starring roles in Danielle Steele's "Remembrance" and "A Dream In A Wish Your Heart Makes: The Annette Funicello Story."
La Rue earned an Emmy nomination and NAACP nomination for her long running portrayal of Dr. Maria Santos on the popular ABC daytime drama, "All My Children" where she played the quintessential heroine. For this role she also won the prestigious Gracie Award by the Foundation of American Women in Radio and Television as well as winning two highly esteemed American Latino Media Association (ALMA) Awards. She received a second Emmy nomination for the song she co-wrote and performed on "All My Children" entitled "Dance Again with You."
La Rue resides in Los Angeles with her daughter Kaya and two dogs.