Love on the Vines
CAST:
Margo Harshman
Steve Talley
Jack Wagner
When overworked lawyer Diana's (Margo Harshman) uncle, Hugh, passes away she's called back to his vineyard to settle his estate. Hugh has left half of his Golden Range Winery & Vineyard to Diana and half to Seth (Steve Talley), his right hand man and Diana's ex-boyfriend. Hugh's final request is that the two work the next harvest together, set to begin in a few weeks. Neither is happy at the arrangement but they begrudgingly agree. Furthermore, neighboring competitor Grant Garritson (Jack Wagner) threatens to drive a wedge into Diana and Seth's already shaky relationship. They have a short window to figure it all out so that they both get what they ultimately want.
CAST BIOS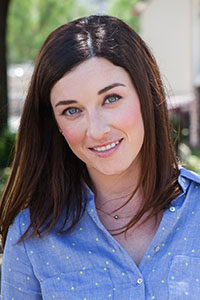 MARGO HARSHMAN (Diana) – Actress on the rise, the beautiful and talented Margo Harshman continues to take Hollywood by storm. Currently Margo can be seen on CBS's hit series "NCIS" playing Delilah Fielding, and just prior was seen on the CBS's other smash show "The Big Bang Theory." Margo broke new ground being one of the first series regular on one of the initial series produced by Amazon Studios. "Betas" is a critical success for the newcomer digital platform and Margo can be seen playing the acerbic and beautiful Lisa.
In 2012, Margo Harshman starred as Screwsie, Alex's (Amanda Peet) wild younger sister who appears to be cut from the same fun-loving, somewhat reckless cloth as Pete (David Walton) on NBC's comedy "Bent." Harshman received great reviews for her performance.
Her additional guest-starring roles in television include "Modern Family," "Bones," "Boston Legal," "90210," "Grey's Anatomy," "Everwood," and "Without A Trace." She spent three years as Tawny, alongside Shia LaBeouf, on the hit cable series "Even Stevens." She also starred in "Run of the House," with Joey Lawrence and later appeared in "Center of the Universe," where she co-starred with John Goodman. Harshman's film credits include a variety of studio and independent features including "Fired Up," the romantic comedy "Keith," "Simon Says" with Crispin Glover, "From Within" and "Sorority Row." Harshman was born in San Diego and is the youngest of four children. Her performing career began at the age of two, when her grandmother entered her into a local beauty pageant where she was quick to get noticed. Margo's love of acting blossomed when she worked with Coast Kids Theatre in San Diego and at the age of twelve, found herself auditioning for theatrical and commercial jobs, commuting back and forth from her family life in San Diego.
In her spare time, Harshman enjoys music, surfing, and working as a volunteer for charities close to her heart. She is currently a spokesperson for Special Olympics and has also volunteered for the Make-A-Wish Foundation.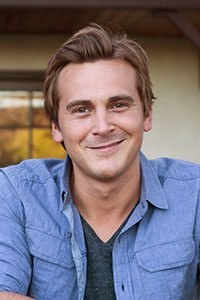 STEVE TALLEY (Seth) – Steve Talley made his feature debut in the 5th and 6th installments of the cult classic "America Pie" series. His hilarious take on Dwight Stiffler gained him notoriety for creating "one of the least appealing movie characters I've ever seen," says Scott Weinberg of DVD Talk. He went on to star in the prequel "Van Wilder: Freshman Year," then had major recurring roles in "Pretty Little Liars," "The 100" and "Hindsight." Recent credits include: "The Great Indoors" and recurs on two upcoming series, Comedy Central's "Idiotsitter" and Bravo's "The Girlfriend's Guide to Divorce."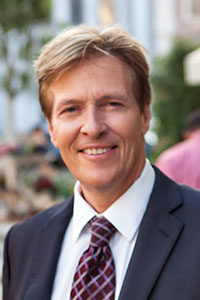 JACK WAGNER (Grant Garritson) – During a career that has spanned over 30 years, Jack Wagner has proven himself to be not just a triple, but a quadruple threat. Though most well-known for his work in television, Wagner has achieved great recognition as an accomplished stage actor, musician, and holds the rare distinction of being a scratch golfer. Currently, Jack can be seen on the Hallmark Channel series "When Calls the Heart" as Bill Avery. Jack also recently created, produced and starred in the Hallmark movie "The Wedding March," in which he also performed and wrote some of the music. Jack first jumped into primetime television as Dr. Peter Burns on the hit show "Melrose Place." He also had a nine-year run on "The Bold and the Beautiful." Some of his guest star credits include "Hot in Cleveland," "Castle," "Monk," and Showtime's "Ray Donovan."