Mr. Write
CAST:
Charlotte Sullivan
Corey Sevier
When the executives at Heartstrings Press wants to drop Michael Rothchild's (Corey Sevier) next romance book, junior editor, Dori Shephard (Charlotte Sullivan), argues her way into working as the lead editor. But Dori's dream job becomes her nightmare as she realizes Michael isn't everything she imagined. Dori breaks the news to Michael that the executives think he's an ill-mannered, washed up novelist and want to terminate his contract. Not wanting to be dropped from Heartstrings Press, Michael agrees to work with Dori for 30 days. While Dori wrestles with Michael's languorous behavior she's also in the midst of planning her wedding to her fiancé, Philip (Preston Vanderslice). However, things go awry for Dori when work becomes an obstacle in her relationship. Dori must learn what true love really means before it's too late.
CAST BIOS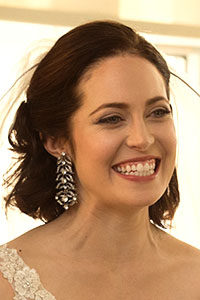 CHARLOTTE SULLIVAN (Dori) – Charlotte Sullivan is best known for starring as Officer Gail Peck in the ABC/Global TV police drama "Rookie Blue." Charlotte also portrayed Marilyn Monroe in the Emmy-award winning miniseries, "The Kennedys." Additional selected TV credits include "Smallville," "Across the River to Motor City," "Iron Road," and "Alice." Charlotte was nominated for a 2012 Genie Award for Best Supporting Actress for her performance in Nathan Morlando's "Citizen Gangster," alongside Scott Speedman and Kelly Reilly. Most recently she wrapped the feature "Radius" written and directed by newcomers Caroline Labreche and Steve Leonard.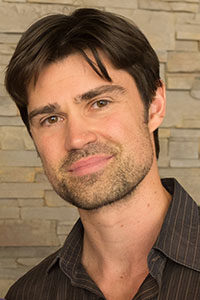 COREY SEVIER (Michael) – Born in raised in a small town outside of Toronto, Ontario, Corey began acting at the tender age of seven. His first role landed him opposite screen veterans Angelica Houston and Sam Neil in the ABC mini-series, "Family Pictures."
As a young actor, Corey is best known for playing Timmy in the 90's version of the prolific television series, "Lassie." His work on the show earned him a Gemini Nomination.
As a teenager, Corey starred in the period drama "Little Men." His work as streetwise Dan earned him back-to-back Los Angeles Youth Award nominations.
He was then cast in the WB's martial art series, "Black Sash," before joining FOX's steamy nighttime drama, "North Shore," where he played Gabriel, the hotel's aspiring pro surfer.
Corey has also guest-starred and recurred on numerous prime-time shows, including "Supernatural", "Motive," "Smallville," "CSI: Miami," and "The Listener."
Now a veteran of over 65 film and television productions, Corey was recently cast as Apollo in Universal/Relatively's mythological blockbuster, "Immortals," alongside Mickey Rourke, John Hurt and Henry Cavill. Other film credits include "The Lost Future" opposite Sean Bean, "A Broken Life" opposite Tom Sizemore, "Age of the Dragons" opposite Danny Glover, "The Secret" opposite David Duchovney, "The Jazzman" opposite Michael Ironside, "Code Breakers" opposite
Scott Glenn, and the supernatural romance, "Awaken."
Corey recently won Best Actor at AOF Film Festival for his powerful performance in the gritty, independent drama, "5th & Alameda."
Corey has recently been seen in Sidney J. Furie's "A Pride of Lions", "Cedar Cove" and "Mistresses."