On Paper
CAST:
Lindsay Hartley
Drew Fuller
Morgan Fairchild
After being let down by yet another boyfriend in a long line of deadbeats, Natalie Holland (Lindsay Hartley) has decided to make a change in her life. Thanks to an opportunity from her long time friend, Avery Goldstein (Haley Strode), Natalie decides to move to Los Angeles and work with esteemed author, Beverly Wilcox (Morgan Fairchild), as an editor for Goldstein Publishing. Upon arrival, Avery tells Natalie that she needs to start dating men who not only look good in person, but have outstanding credentials that make them look good on paper. So, when she meets the handsome, but seemingly unambitious John Cooper (Drew Fuller), she makes a conscious effort to avoid falling for him. With the fate of the company riding on the success of Beverly's book, Natalie must put her heart and soul into her job all the while discovering what her heart wants versus what looks good on paper.
CAST BIOS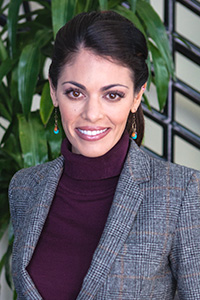 LINDSAY HARTLEY (Natalie Holland) – Lindsay Nicole Korman was born and raised in Rancho Mirage, CA
As a child she participated in beauty pageants while admiring the talents of her idols Judy Garland and Natalie Wood. She won several national vocal competitions, including the L.A. Philharmonic's Award-Vocal/Opera. Lindsay graduated from high school early and with honors and attended the University of Nevada in Las Vegas.
Lindsay appeared in "Grease" on Broadway as Sandy in 1996, then won the role of Theresa Lopez-Fitzgerald on "Passions" in 1999 until 2008, filming almost 1300 episodes. Lindsay co-wrote the song "Kiss Me," which she performed on "Passions" in 2000. Following "Passions" she was cast as Arianna Hernandez in "Days of Our Lives" until 2010, then quickly cast as Cara Martin in "All My Children."
There have been many personal appearances by Lindsay on such award shows as The Emmys, Teen Choice, Soap Opera as well as the Macy's Thanksgiving parade. She has also been seen in guest starring roles on such shows as "Smallville" and "CSI: Crime Scene Investigation" and plays the role of Stephanie is the feature film "The Challenger."
Lindsay reprised the role of Cara Martin in "All My Children" that premiered April 29th, 2013 on Hulu and iTunes. She is thrilled to be in PixL's "On Paper" in the role of Natalie.
Lindsay is the proud mother of her daughter, Isabella.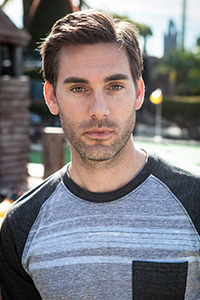 DREW FULLER (John 'Coop' Cooper) – Born in Orange County, California, Drew Fuller has been working in film and television for the last decade. For the last 7 years, Drew has been a series regular on Lifetime's hit show "Army Wives," also starring Catherine Bell and Kim Delaney. In 2011, he starred in the feature film "Kane Files" in which he won a best actor award for at the SDFF.
He also starred alongside James Garner, Brian Dennehy, and Abigail Breslin in "The Ultimate Gift" in 2006. He is most known for appearing as the character Chris on the WB hit show "Charmed" in 2004.
Drew's other film credits include the independent "Dark Ride," and playing real life criminal Rod Farrell in "Vampire Clan," directed by John Webb. He also appeared in "Angels Don't Sleep Here," "Close Call," and a short film "The One," which won an audience award at Sundance.
Prior to pursuing his acting career, Drew modeled in New York and Europe doing campaigns for Tommy Hilfiger, Prada, and others. In addition, he has appeared in numerous commercials, including Pepsi, opposite Britney Spears and a Lindsey Lohan music video.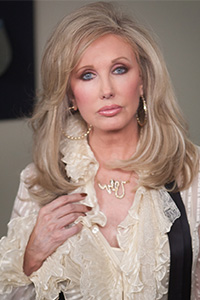 MORGAN FAIRCHILD (Beverly Wilcox) – With a career that spans 51 years on stage, screen and film, Emmy and Golden Globe – nominated actress Morgan Fairchild has also made a name for herself as an activist, supporting AIDS research, women's rights and the environment. She has testified before Congress on AIDS and the environment and has been a repeat guest on shows such as "Nightline" with Ted Koppell, "Hardball with Chris Matthews," "The O'Reilly Factor" with Bill O'Reilly and "Face the Nation" with Bob Schieffer and "Scarborough Country" with Joe Scarborough, due to her widely eclectic interests and her ability to articulate often difficult issues in a way that is accessible to the average person. Although she is better known throughout the world as a celebrated beauty, Morgan's diverse interests include foreign policy, paleontology and emerging viruses and epidemiology.
As Esquire magazine said when presenting her with a "Women We Love" award – "She looks like a centerfold, but sounds like a senator."
A native of Dallas, Morgan began acting as a child, when her mother enrolled her in drama lessons after she was too shy to give a book report in class. From the age of 10, she performed in children's and dinner theatre and stock productions in Dallas. This vigorous preparation readied her for the key role of the paranoid murderess, Jennifer Pace Phillips, in the CBS-TV daytime series, "Search for Tomorrow" – a part which Morgan landed six weeks after moving to New York and which was the beginning of her television career. Following her stint on "Search for Tomorrow", Morgan moved to Los Angeles, where she made numerous guest appearances on TV series including recurring roles on "Mork & Mindy" with Robin Williams, "Roseanne", where she played the groundbreaking role of Sandra Bernhardt's lesbian lover, and "Murphy Brown," which garnered her an Emmy nomination. She has had recurring parts on "Friends," as Chandler's mother, Cybill Sheperd's nemesis on "Cybill," and on "Chuck" as Captain Awesome's mom, Honey. She has also performed recently in "Bones," "Chemistry," "Two and a Half Men," "Nip/Tuck," "Men in Trees," "My Name is Earl" and "Law & Order – SVU".
Morgan's breakout performance as Constance Weldon Carlyle in "Flamingo Road," earned her a Golden Globe nomination for Best Actress. She went on to star as Racine in "Paper Dolls," Jordan Roberts in "Falcon Crest" and originated the role of Jenna Wade on "Dallas". Notable primetime mini-series roles include the tragic actress, Dulcie Warren in "The Dream Merchants" and Burdetta Halloran in "North & South" and most recently, Sophia Blakely in "Fashion House."
Throughout her career, Morgan has continued to perform in live theatre. Her acclaimed portrayal of Skye in the Off-Broadway comedy "Geniuses" helped make it one of the "Top Ten Plays" of the year according to Time Magazine and the New York Times. Other stage performances have included Lina Lamont in "Singing in the Rain," Chick Boyle in "Crimes of the Heart" (directed by Garry Marshall) and national tours of "Gentlemen Prefer Blondes" (Lorelei Lee) and "The Graduate" (Mrs. Robinson), which was the number one touring play of 2004.
Feature films include "The Seduction" with Andrew Stevens, "Holy Man" with Eddie Murphy, "Pee Wee's Big Adventure," "Walk Hard" with John C. Riley, "Red-Headed Stranger" with Willie Nelson and "Campus Man" with Kim Delaney. Other favorites include "Midnight Cop," which was shot in Berlin with Michael York and Armin Mueller-Stahl, "Gospa," which was filmed on location in war-torn Bosnia, where Morgan starred opposite Martin Sheen, and "The Steamroom", which is currently on the Indie Festival circuit. She recently completed "Spring Break '83" and "The Sno Cone Stand Inc" with Tony Sirico, as well as "Boy Toy," "Perfect Ending" and "eCupid".
This body of work has garnered Morgan many awards, including induction into the Texas Film Hall of Fame.
Morgan has authored a beauty book, "Super Looks" (Simon and Schuster). It is a complete guide and includes make-up, hair, exercises and diet tips.
Out of the limelight, Morgan is a collector of movie memorabilia (particularly Marilyn Monroe) and antique clothing. She is a ballet fan and is also interested in anthropology, paleontology, and she has studied foreign policy and terrorist groups since the 70's. Her hobbies also include epidemiology and emerging viruses.
Morgan is a superb performer, but there's more to this talented actress than meets the eye. In addition to her accomplishments as an actress, Morgan is an outspoken and dedicated supporter of AIDS research efforts, the pro-choice movement and a great range of environmental issues, among others. She was one of the original members of the Hollywood Women's Political Committee and helped found the Environmental Communications Office, which encouraged entertainment industry professionals to become better educated and more active on environmental issues.
Morgan has just finished serving nine years on the national board of Screen Actors Guild and continues to serve on the Hollywood board of the American Federation of Television and Radio Artists. She also serves on the board of the Women's Guild of Cedars Sinai Hospital.
At a time when it was controversial, Morgan was the first celebrity AIDS activist and starred in an informational video, "Safe Sex for Men and Women," about AIDS education and prevention. Part of the proceeds went to the American Foundation for AIDS Research. As a member of the Entertainment Industry's AIDS Task Force, Morgan spearheaded numerous other fund-raising projects for the disease and worked closely with then Surgeon General, Dr. C. Everett Coop, to help educate the country about the disease and testified before a special Congressional committee about AIDS education in 1985. She also appeared several times on "Nightline" with Ted Koppell regarding AIDS, including the first town hall "Nightline" ever conducted.
Morgan's other public service efforts have included leading pro-choice marches and rallies, and participating in several events to save the California deserts, including an appearance before a U.S. Senate committee, in which she explained the concept of global warming to the senators – in 1987. She has also worked with Make-a-Wish Foundation and speaks on Women's Heart Disease and Stroke Prevention
Whether it's appearing on "Nightline" on AIDS or CBS' "Sixty Minutes" or "Face the Nation" on women's issues or testifying before the Senate on environmental causes, the public has come to respect Morgan as more than just a glamorous star.