Romantically Speaking
CAST:
Heather Morris
Jonathan Bennett
Oscar Nuñez
Teri Polo
Relationship expert Ariel Cookson (Heather Morris) hosts a radio show where she uses her personal relationship experience to advise listeners. When her boyfriend, Jonathan (George Stults), breaks up with her the night before her live show, Ariel is mortified to tell her audience. She confides in her best friend, Nathan (Jonathan Bennett), who promptly brings her comfort food and a hug at the live event. The curtain opens just in time to reveal their embrace, leaving everyone assuming he is Jonathan. The show's success gains the attention of radio power houses Henry (Cameron Daddo) and Penny Frasier (Teri Polo) who announce their plan to syndicate a new talk show. Ariel's program is at the top of their list, as well as her station rival Bethany (Carly Steel). The hosts must compete for syndication by impressing the Frasiers' board members at a company gathering, and Penny requests Jonathan's presence. Against her better judgment, Ariel asks Nathan to keep up the ruse for the event. Playing the part of a happy couple causes the best friends to see each other in a new romantic light. With career success within reach and lies taking a toll on her conscience, Ariel must find the courage to be honest, not just to her audience, but to herself about her feelings for Nathan.
CAST BIOS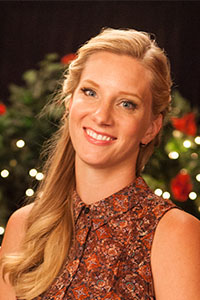 HEATHER MORRIS (Ariel) – Heather Elizabeth Morris was born dancing. When her parents recognized her natural gift for movement, the Thousand Oaks, CA, native was immediately enrolled in dance lessons.
After attending Arizona State University, Morris was invited to join Beyoncé's "I Am…Sasha Fierce" world tour. She also worked with choreographer Zach Woodlee on the 2009 film "Fired Up!"
Morris started studying acting at the famed Playhouse West with Robert Carnegie and continued to land dancing roles in television shows, including "Eli Stone" and "Swingtown," as well as in the film "Bedtime Stories" with Adam Sandler. She is known for her role as Brittany on FOX's hit series, "Glee."
She currently lives in Southern California.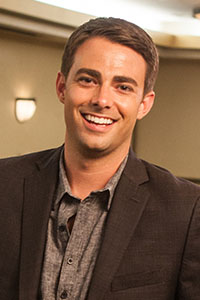 JONATHAN BENNETT (Nathan) – Though his striking good looks may have made Jonathan Bennett an object of affection for the "plastics" in "Mean Girls," his talent and commitment are what have lead them to his becoming one of the most sought after young actors in Hollywood. Diversifying his talent, he most recently became a fan favorite on "Dancing with the Stars" and also demonstrated his hosting skills on MTV's competition series "Copycat."
Bennett's first foray into a studio film was, in fact, Paramount's smash hit "Mean Girls" from producer Lorne Michaels and writer Tina Fey in which he starred opposite Lindsay Lohan. In the romantic comedy "Lovewrecked" for Weinstein Co., Bennett transitioned into the love interest of Amanda Bynes. He has since starred as Bo Duke in Warner Bros. prequel to "The Dukes of Hazzard," the comedy romp "Bachelor Party Vegas," in FOX's sequel to the hit comedy, "Cheaper by the Dozen," as Steve Martin's antagonistic son-in-law, and as the title role of "National Lampoon's Van Wilder: Freshman Year."
More recently, Bennett executive produced and starred in the film "Authors Anonymous" opposite Kaley Cuoco. Continued to wear his producing hat as well as carry a supporting role in feature "Pawn" with Ray Liotta and Academy Award-winner Forest Whitaker, and more recently wrapped the dramatic thriller "Submerged," the comedy "Do Over," the crime thriller "Paid in Full," and the PixL telefilm "Romantically Speaking" opposite "Glee" star Heather Morris.
He previously reunited with "Mean Girls" co-star Lacey Chabert in the Hallmark telefilm "Elevator Girl," starred in the indie comedies "The Assistanst" and "Slighly Single in L.A.," the drama "Memorial Day" with James Cromwell, the thriller "Cats Dancing on Jupiter," the romantic comedy "Divorce Invitation" opposite Jamie-Lynn Sigler, and lead role in Lifetime's "Holiday High School Reunion."
Outside of the occasional guest star role on the likes of "Deception," "Cane," Dick Wolf's "Law & Order: SVU," David E. Kelley's "Boston Public," "Smallville" and "Veronica Mars," Bennett's first and only foray into series television was on the Emmy Award-winning "All My Children" after less than a month of having moved from his native Ohio to New York City.
No stranger to winning awards, Bennett took "Best Actor" honors at the 2003 Palm Beach International Film Festival for his lead role in the independent feature "Season of Youth."
Originally from Ohio, Bennett currently resides in Los Angeles where he continues to hone his craft.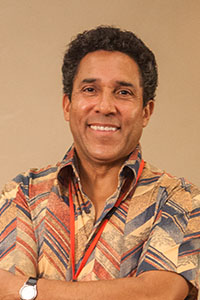 OSCAR NUÑEZ (Carl) – Oscar Nunez is best known for playing Oscar Martinez on NBC's "The Office." He has won an Emmy, two SAG Awards, an ALMA Award, a TV Land Award and an Impact Award from the National Hispanic Media Coalition for the role. Oscar is also recognized for his large supporting role in the hit movie The Proposal and for creating and starring in his own Comedy Central series Halfway Home.
Raised in New Jersey, Oscar's acting career started on the East Coast. He studied acting in New York and Washington D.C. and performed with The Shock of the Funny improv troupe. After stints studying fashion, art and dentistry, Oscar moved to Los Angeles where he performed with the Groundlings as a member of their Sunday Company.
Oscar has appeared in the features "The Italian Job," "Without Men," "Language of a Broken Heart," "Beethoven's Big Break" and has an upcoming role in "The 33" alongside Antonio Banderas, Gabrielle Byrne and Juliette Binoche. He recently starred opposite Rob Lowe as Casey Anthony's attorney Jose Baez in the Lifetime original movie "Prosecuting Casey Anthony." Oscar has guested on many TV shows including "New Girl," "It's Always Sunny in Philadelphia," "Curb Your Enthusiasm," "Bob's Burgers," "Family Tree," "24," "Reno 911," and "Bad Teacher." He most recently starred in the 2014 USA Network comedy series, "Benched."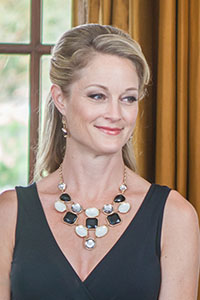 TERI POLO (Penny) – Teri Polo is the co-lead on the new ABC Family show "The Fosters", produced by ABC Family and Jennifer Lopez. Polo is best known for her role as Robert De Niro's daughter, Pam Byrnes, in the "Meet the Parents" theatricals. She recently starred in "The Little Fockers," the third installment of the movie franchise. She recently completed production on the feature "Beyond" opposite Jon Voight. She also has two additional features to be released in early 2013; "We Have Your Husband" and "A Christmas Story". She is just wrapped the Lifetime movie "Jayne's Story". She also recently completed production on the Hallmark movie "Taste of Romance," which was released this past May. Polo was also currently recurring on "Law & Order: Los Angeles". She played the character of Casey Winters, wife of Det. Rex Winters, played by Skeet Ulrich. Teri's other recent credits include the feature film "The Hole," directed by Joe Dante, and the NBC miniseries "The Storm".
Polo's other film credits include "Beyond Borders" co-starring Angelina Jolie, the suspense thriller "The Unsaid" opposite Andy Garcia and "Domestic Disturbance" opposite John Travolta and Vince Vaughn. She co-starred opposite De Niro and Stiller in "Meet the Parents," for which she won a People's Choice Award, and its sequel "Meet the Fockers."
Originally from Dover, DE, Polo began her performing career as a dancer. By 13, she was attending New York's School of Ballet. The summer before her senior year, she was signed to a modeling contract, which led to a role as "Kristin" on the daytime drama "Loving." Polo made her primetime debut in the dramatic series "TV 101." Television audiences may remember her as "Michelle Capra," the doctor's wife who was determined to master the strange surroundings (and even stranger characters) of Cicely, AK, in "Northern Exposure." She also starred in the comedy series "I'm with Her" as well as David E. Kelley's "The Wedding Bells." Other television credits include Hallmark's "Love Is a Four-Letter Word," the original film "Second String" opposite Jon Voight, and the television movie "Straight from the Heart." She was nominated for an Emmy Award for her role opposite Jimmy Smits on "The West Wing."
Polo currently lives in Manhattan Beach, California with her family.