Secret Summer
CAST:
Lindsey Shaw
Derek Theler
Rachel Ticotin
Isaiah Washington
Appraiser Rachel (Lindsey Shaw) receives the news that her top-notched client wants to buyout a small town's beloved library to build a resort and spa on the land. Rachel is completely against the idea of leaving NYC but loses the argument to her boss. So Rachel packs her bags and flies out to California. During her first visit to the library she runs into writer, Jake (Derek Theler), who is researching the tale of Captain Black Bart's hidden treasures for his next novel. With hopes of saving the library, Mrs. Archer (Rachel Ticotin), the librarian, pushes Jake to show Rachel what the library means to the town. Jake's already got a lot on his plate with his research and taking care of his niece, Hailey (Chiara Aurelia), and nephew, Noah (Max Page), for the summer but he agrees to help out. As Rachel learns what the library means to the community she must find away to save it before it's too late.
CAST BIOS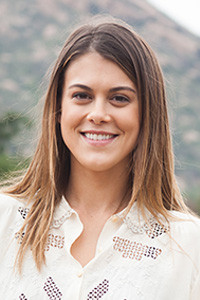 LINDSEY SHAW (Rachel) – Lindsey Marie Shaw was born on May 10, 1989 in Lincoln, NE. Raised primarily by her mother, Lindsey's sense of humor sparkled from an early age, from neighborhood picnics to school plays. She participated in many pageants and talent shows. She signed with various agents for local print and commercial work. Eventually, she was invited to try her luck in L.A. during 'pilot season.' Always "going with the flow," Lindsey and her mother relocated to L.A. in January 2002. The gamble paid off when Shaw landed her first major gig on Nickelodeon's "Ned's Declassified." The show ran for three years, followed up by series regular roles on the CW's "Aliens in America" and ABC Family's "10 Things I Hate About You." Lindsey currently recurs as Paige McCullers on the ABC Family hit "Pretty Little Liars." Her work on PLL has made her a strong advocate and ally of the LGBT community. She is also recurring on MTV's "Faking It," and previously recurred on "Suburgatory" for ABC. Shaw has made a living as an actress in L.A. for over 13 years. She is an avid reader, loves astrology, playing tennis, and her dog, Gypsy!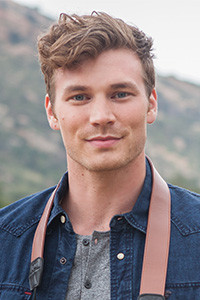 DEREK THELER (Jake) – Standing 6'6", Derek Theler stars as the handsome older brother on the hit ABC Family show "Baby Daddy," which centers around a young man who decides to raise a baby girl that was left on his doorstep by an ex-girlfriend. The series begins production on its fifth (and probably final) season August 17th and wraps in early November. This summer, Derek recently wrapped lead roles in the independent features "Secret Summer" opposite Lindsay Shaw; and "Heaven Sent" opposite Lindsay Gort. Last year Derek starred in Sonar Entertainment's "Shark Killer" and in IGN Entertainment's digital series "PROJECT: S.E.R.A." Previously, Theler recurred on "90210." He was also the lead in commercials for Nike (directed by David Fincher), Coke Zero (directed by Ruben Fleischer), State Farm, Kayak, and Arby's. Additionally, Theler was a recurring comedian in sketches for "The Conan O'Brien Show." Theler grew up playing sports and graduated from Colorado State with a degree in pre-medicine. He was born in Fort Collins, Colorado and currently resides in Los Angeles.
ISAIAH WASHINGTON (Gus) – Critically-acclaimed, NAACP Image and SAG award-winning actor, producer, activist and author Isaiah Washington has been a star of stage, film, and television for nearly three decades. A veteran of several Spike Lee films, Washington has starred alongside such actors as Clint Eastwood, Harrison Ford, Warren Beatty, George Clooney, William H. Macy, Steven Seagal, Jet Li, Halle Berry, and Jennifer Lopez, successfully carving a definitive niche for himself as a formidable talent. Through natural progression, he branched into the development end of the business, including executive producing the critically acclaimed 2013 film "Blue Caprice." Washington received universal praise in such media as The Hollywood Reporter, Variety, GQ, Esquire, the New York Times, and Los Angeles Times for his dark, stirring portrayal of DC sniper John Allen Muhammad. He recently produced and starred, along with Oscar® winner/producer Mo'Nique, in the film "Blackbird," and his documentary "Bound: Africans versus African Americans," won the Women in Cinema Lena Sharpe Award at the 2014 Seattle Film Festival.
Actively involved through his The Gondobay Manga Foundation with global issues that often find him speaking at congressional hearings in the U.S. Capitol and working with world leaders – particularly on issues that greatly impact his DNA-traced homeland of Sierra Leone (a subject covered in his autobiography, A Man From Another Land), the Congo, Rwanda and many other countries throughout the African diaspora (including his vigorous campaign in the fight against Ebola) – the Texas native is best known for his role as Dr. Preston Burke on the ABC medical drama "Grey's Anatomy," and currently stars as Chancellor Thelonious Jaha on the CW's hit series, "The 100."