Sweet Surrender
CAST:
Arielle Kebbel
Adam Mayfield
Haylie Duff
Constance Marie
Marion Ross
After getting his heart broken by his childhood sweetheart, Tom Campbell (Adam Mayfield) escaped from his home town to join the military. Years later, Tom returns home with the news of his grandmother's (Marion Ross) failing health. Now Tom finds himself responsible for his grandmother's most prized possession, Cupid's Bed and Breakfast. A town treasure, Cupid's is known for its enchanting reputation of guiding guests to find love. Unfortunately, Cupid's is in trouble. Chelsea (Haylie Duff), the mayor and Tom's ex-flame, takes advantage of this bad news and devises a scheme to get the property sold to make way for a mall. Although pressured to save the bed and breakfast, Tom's history of heart break makes it difficult to stand up for such a symbol of love. Sharing in his skepticism of love is Nancy (Arielle Kebbel), a new police officer in town. With Nancy's encouragemnet, Tom just might make the effort to keep the landmark afloat after all.
CAST BIOS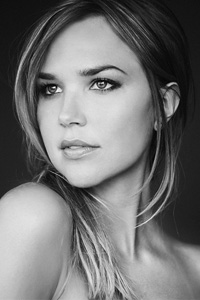 ARIELLE KEBBEL (Nancy) – A natural talent with a striking screen presence and an undeniable personality, Arielle Kebbel made her mark in Hollywood at just 17, playing the recurring role of "Lindsay Lister" on the hit series "Gilmore Girls" — a part she won within two days of arriving in Los Angeles from Florida. It was her first audition.
In the past year alone, Arielle was seen on the big screen in "Brooklyn Brothers" (Toronto Film Festival selection), "I Melt with You" (which premiered at the Sundance Film Festival,) the Sony/Screen Gems summer blockbuster, "Think Like a Man" which debuted number one at the box-office and "Supporting Characters" (Tribeca Film Festival 2012). Other studio film credits include "The Uninvited," "John Tucker Must Die" and "The Grudge 2."
Arielle currently plays Lexi on the CW's "The Vampire Diaries." The character is such a fan favorite she was asked to host "The Vampire Diaries" original recap series called "Rehash." She also recently starred in Hallmark Channel's number one movie of 2012, "A Bride for Christmas." Other television credits include recurring roles on "90210," playing the woman fans love to hate, Vanessa, as well as "Life Unexpected" which was critically acclaimed for the CW. In addition, she has guest starred on episodes of "Hawaii Five-0," "True Blood," "Entourage," and "Law and Order: SVU."
When not working, Arielle enjoys travel, learning about other cultures, foods, plants and animals. Her goals are to connect people though her work and inspire the next generation to make their own mark on this world in their own positive way.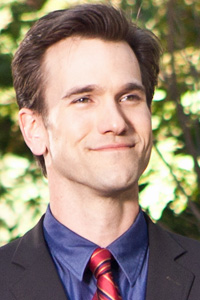 ADAM MAYFIELD (Tom) – Adam has been staying busy this year, jumping from project to project!
Since this winter, we saw the theatrical release of the psychological thriller, "Would You Rather." Back on the small screen Adam starred opposite Lacey Chabert in the romantic holiday feature, "Matchmaker Santa," which at the time, was Hallmark Channel's Highest-Rated Original Movie of the year.
After an enviable guest role on "The Client List," Adam found himself in the South of France accepting the award for Best Feature Film in the St Tropez International Film Festival 2013 for the film, "The Preacher's Daughter." Adam, who was also nominated for Best Lead Actor, starred opposite Andrea Bowen in this dark family drama.
Looking ahead, Adam will be starring alongside Haylie Duff and Constance Marie in "Sweet Surrender" premiering in December 2013.
The tall Texas native with swagger and matinee good looks cut his teeth acting in high school. After graduating DePaul University's respected Theatre School in Chicago and having numerous plays and musicals under his belt, Adam moved to Los Angeles. He quickly got noticed and made his TV debut in David E. Kelly's "Boston Public." After some guest star work, Los Angeles theatre and countless commercials, Adam was led to New York, where he landed a contract role on ABC's "All My Children."
Adam has since moved back to LA and when he's not on set or auditioning you can find this avid outdoorsman backpacking in the hills of Angeles National Forrest, assuming he's not camping in the Colorado Rockies.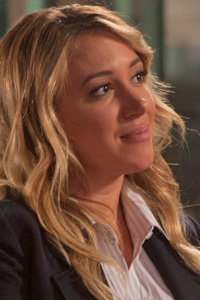 HAYLIE DUFF (Chelsea) – Haylie Duff came to worldwide attention in 2004 after her role as popular teen Summer in the surprise hit "Napoleon Dynamite," earning her a Teen Choice Award for Choice Movie Breakout Performance. She has since starred in Broadway's "Hairspray," playing Amber von Tussle and was both host and executive producer of MTV's reality competition "Legally Blonde the Musical: The Search for the Next Elle Woods."
Duff starred alongside her sister Hilary in "Material Girls," and her other film credits include "My Sexiest Year," "Addams Family Reunion," "I Love Your Work" and the short film "The Newman Shower." She is currently in production on "Slightly Single in LA," starring with Rumer Willis.
Duff has also enjoyed an accomplished television career. Her small screen credits include roles on the Emmy® nominated "Joan of Arcadia," "Boston Public," "Chicago Hope," "Third Watch" and "American Dreams," as well as being a series regular on "Seventh Heaven" for two seasons. Duff also headlined the psychological thriller "Nightmare" on Lifetime, as well as the thriller "Backwoods."
Though Duff's first role was in the two-part miniseries "True Women," she discovered her love of acting after winning a role in the Columbus Ballet Met's staging of "The Nutcracker." Soon after, she received her first screen credit with Goldie Hawn in her directorial debut, "Hope."
Duff continues to gain musical achievement as a singer/songwriter. She wrote two of the hits on the WEA/Buena Vista release of "Metamorphosis." She also recorded the Go-Gos' hit "Our Lips Are Sealed" for the "A Cinderella Story" soundtrack and performed Madonna's classic "Material Girl" for the "Material Girls" soundtrack.
A Houston native and accomplished potter, Duff currently resides in Los Angeles and enjoys spending time with her family, friends and beloved dogs.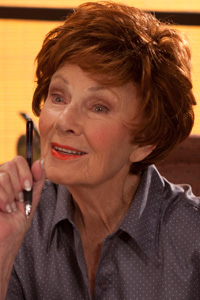 MARION ROSS (Grandma) – The lovely, continuously upbeat and iconic All-American mom from the classic "Happy Days" (1974) TV sitcom had fervent desires of becoming an actress while growing up in her obscure Minnesota town. Born Marian Ross (with an "a") in 1928, she grew up in her native state and, at one time, worked as a teenage au pair in order to earn money for drama lessons at the MacPhail Center in Minneapolis. The family eventually relocated to San Diego (she was in her late teens) and Marion attended and graduated from Point Loma High School.
Changing her stage moniker to Marion (with an "o") Ross because it read classier to her, the young hopeful enrolled at San Diego University and appeared in the theater department's various productions. Graduating in 1950, Marion worked in summer theater in and around the San Diego area, including the Old Globe Theatre. She then managed to land a Paramount Studio contract with the assist of an old college professor and found a few unbilled parts to play as various actress, tourist and girlfriend types in a variety of films such as "The Glenn Miller Story" (1954), "Secret of the Incas" (1954), "Sabrina" (1954) and "Pushover" (1954). At the same time, she won a regular role as the Irish maid Nora in the Victorian-TV comedy "Life with Father" (1953) which ran a couple of seasons and was headed by Leon Ames and Lurene Tuttle. This program happened to be the first live color series for network Hollywood TV. Not your conventional leading lady type, Marion landed slightly larger parts in such movies as "The Proud and Profane" (1956), "Lizzie" (1957), "Teacher's Pet" (1958) and "Operation Petticoat" (1959), but any and all attempts to move further up the Hollywood film ladder proved a long-lasting frustration. Marking her Broadway debut in 1958 with a role in "Edwin Booth" starring José Ferrer, Marion nevertheless continued to focus on TV work. Throughout the 1960s, she appeared in a fairly steady amount of shows, both comedies and dramas, including "Father Knows Best" (1954), "Rawhide" (1959), "Route 66" (1960), "The Outer Limits" (1963), "Felony Squad" (1966) and "The Brady Bunch" (1969). By the end of the decade, however, she was still disillusioned, but now she was divorced from her husband of 18 years, Freeman Meskimen, and struggling to raise two children. Middle-aged stardom came to her (in her 46th year) with the nostalgic sitcom series "Happy Days" (1974), which arrived on a wave of 50s popularity triggered by the huge box-office reception to the film "American Graffiti" (1973). The show starred "Graffiti" lead Ron Howard and co-starred Henry Winkler as The Fonz. Marion was ideally paired with Tom Bosley, who expertly played her beleaguered hubby. The series became a certifiable hit and Marion's ever-pleasant Marion Cunningham the new, slightly blended version of Lucille Ball's ditzy and Barbara Billingsley's pristine perfect moms. Two Emmy nominations came Marion's way during the show's long tenure (ten seasons).
Following the demise of such an exalting hit, many actors often find themselves either resting on their laurels or witnessing a sad decline in their career. Not Marion. She continued to pursue her career assertively and challengingly and the critics kept taking notice. She earned terrific reviews for her recurring "The Love Boat" (1977) role in 1986, and enjoyed standard guest turns on "Night Court" (1984), "MacGyver" (1985), "Burke's Law" (1963) and (the revived) "Superman". One of Marion's finest hours on TV occurred with her role as the obstinate, iron-willed Jewish matriarch in the "Brooklyn Bridge" (1991) series, which neatly deflected any broad, daffy stereotype she might have incurred from her "Happy Days" (1974) role. Irritating yet ingratiating at the same time, Marion's fine interpretation garnered the veteran actress two more Emmy nominations. Sadly, a lack of viewership triggered an abrupt cancellation and deep disappointment in Marion. While never making a strong dent in films, an excellent supporting turn for Marion came in the form of her moving portrayal of Shirley MacLaine's loyal housekeeper and confidante in "The Evening Star" (1996), the long-awaited sequel to the Oscar-winning "Terms of Endearment" (1983). Critics predicted an Academy Award nomination for the actress but, surprisingly, it did not pan out. Other films over the years have included "Colossus: The Forbin Project" (1970); "Grand Theft Auto" (1977), which starred "Happy Days" (1974) son Ron Howard (who also made his directorial debut); and, more recently, "Music Within" (2007) and the silly spoof "Superhero Movie" (2008).
In her post-"Happy Days" years, Marion reinvigorated her career on the stage. As a result, she earned renewed acclaim and respect for her roles in "Arsenic and Old Lace" (which brought her back to Broadway), "Steel Magnolias", "Long Day's Journey Into Night", "The Glass Menagerie", "Pippin" and "Barefoot in the Park", among others. She also toured with her one-woman show as poet Edna St. Vincent Millay entitled "A Lovely Light". On TV, Marion found recurring flinty-like roles on "Touched by an Angel" (1994) (a fifth Emmy nomination), "That '70s Show" (1998), "The Drew Carey Show" (1995), "Gilmore Girls" (2000) and "Brothers & Sisters" (2006) and also provided a voice in the cartoon "Spongebob Squarepants" as Spongebob's grandmother. The ever-vital copper-haired octogenarian continues to reside at her country-style home she calls the "Happy Days Farm" in California's San Fernando Valley.