The Right Girl
CAST:
Anna Hutchison
Jonathan Patrick Moore
Gail O'Grady
Constance Marie
Costas Mandylor
Kimberly (Anna Hutchison) is living a spoiled life of luxury after inheriting her late father's fortune. Her entitled attitude has agitated those around her for too long, including her mother Martha (Gail O'Grady). Kimberly's life turns upside down when, to everyone's amusement but hers, she receives news that her family's money is gone, leaving her positively broke. To get back on her feet, Kimberly gets a job at a sporting goods store where she meets the owner and her new boss, Michael (Jonathan Patrick Moore). He invites her to his son's baseball practice to teach Kimberly a thing or two about sports, introducing her to a world she never would have stepped foot in before. Michael's kind and humble personality proves to be a good influence on Kimberly, who becomes more sincere with each passing day. The two fall head over heels for each other, inspiring Kimberly to do the most selfless thing she's ever done – quit her job so that they may be a couple. Martha, proud to see her daughter becoming a more gracious woman, decides to give Kimberly the good news that her fortune has returned. A wealthy woman once again, Kimberly's past has come back to challenge the life she's learned to love.
CAST BIOS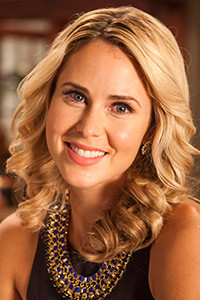 ANNA HUTCHISON (Kimberly) – Anna is one of New Zealand's most widely recognized actors and is already making an impact in both the Australian and US markets.
On US Television, Anna was a series regular on the final season of the Starz series SPARTACUS and recently played opposite Charlie Sheen on FX's Hit Comedy Series ANGER MANAGEMENT.
On the feature side, Anna starred in the critically acclaimed US feature film CABIN IN THE WOODS for Lionsgate and directed by Drew Goddard (Cloverfield) and written/produced by Joss Whedon (Buffy the Vampire Slayer, Avengers) starring opposite Chris Hemsworth (Thor).
She is widely recognized in Australia for her co-lead role of 'Alison Dine' in the critically acclaimed and enormously successful TV series UNDERBELLY – "A Tale of Two Cities" for The Nine Network Australia which she was nominated for a "Logie Award."
Anna has also filmed a lead series role for Australia's Seven Network's WILD BOYS as well as the series co-lead role of 'Amy' in the NZ TV series GO GIRLS for South Pacific Pictures which ran for 3 seasons.
Anna was a guest lead on the premier season of the TV series LEGEND OF THE SEEKER for US ABC/Disney Networks.
Anna has been nominated for the following Awards – Logie Nomination for the Grahame Kennedy Award for Outstanding New Talent for "Underbelly: A Tale of Two Cities" (2010), WIFT NZ finalist for Success in Film & Television for "Gossip Girls" (2009), Best Performance in a Short Film for "The Lost One" at the New Zealand Film Awards (2006), Best Actress at the NZ People's Choice Awards in 2004 and in 2005 for her work on "Shortland Street" and also in 2004 Best Juvenile Actor in a TV Series for her work on "Shortland Street" at the NZ People's Choice Awards.
Anna was the winner of the NZ People's Choice Awards Rising Star Award for her work on SHORTLAND STREET which started her career.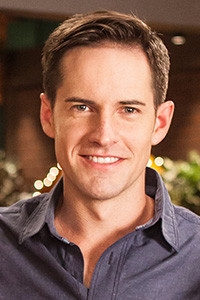 JONATHAN PATRICK MOORE (Michael) – Jonathan Patrick Moore graduated from the Adelaide Centre for Performing Arts in Australia in 2004. He performed as a series regular on the long running Australian TV series Neighbours and Medical series All Saints as well as other guest appearances on Australian Television. Since then, he has returned to series television, notably playing Connor Lake on CW's The LA Complex and a number of Telemovies such as Lifetime's William and Kate, The Blue Eyed Butcher and ABC Family's The Mistletones opposite Tia Mowry and Tori Spelling. Most recently, Jonathan appeared on USA Network's Royal Pains, TNT's Rizzoli and Isles, and is currently shooting The Right Girl for the Hallmark Network.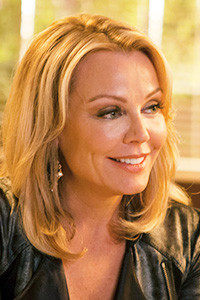 GAIL O'GRADY (Martha) – GAIL O'GRADY – Multiple Emmy(r) nominee Gail O'Grady has starred in every genre of entertainment, including feature films, television movies, miniseries and series television.
Gail is currently recurring on "REVENGE" for ABC as Stevie Grayson, the first wife to Conrad Greyson the arch-nemisis of this highly rated show. Previously, she starred in HELLCATS, a CW series. O'Grady also starred in a recurring role on "Desperate Housewives" as a married woman having an affair with the teenaged son of Felicity Huffman's character. On "Boston Legal," her multi-episode arc as the sexy and beautiful Judge Gloria Weldon, James Spader's love interest and sometime nemesis, garnered much praise.
Starring series roles include the Kevin Williamson/CW drama series "Hidden Palms," which starred O'Grady as Karen Miller, a woman tormented by guilt over her first husband's suicide and her son's subsequent turn to alcohol. O'Grady also starred as Ava in the ABC comedy "Hot Properties." Prior to that, she starred as Helen Pryor in the critically acclaimed NBC series "American Dreams." But O'Grady will always be remembered as the warm-hearted secretary Donna Abandando on the series "NYPD Blue," for which she received three Emmy(r) Award nominations for Best Supporting Actress in a Dramatic Series.
O'Grady has made guest appearances on some of television's most acclaimed series, including "Cheers," "Designing Women," "Ally McBeal" and "China Beach." She has also appeared in numerous television movies and miniseries. Most recently, she starred in Hallmark Channel's "The Right Girl" as well as
Hallmark Channel's "All I Want for Christmas" and Lifetime's "While Children Sleep" and "Sex and the Single Mom," which was so highly rated that it spawned a sequel in which she also starred. Other television credits include "The Mentalist," "Vegas," "CSI," "Two and a Half Men," "Monk," "Two of Hearts," "Nothing Lasts Forever" and "Billionaire Boys Club."
In the feature film arena, O'Grady has worked with some of the industry's most respected directors, including John Landis, John Hughes and Carl Reiner, and has starred with several acting legends. She appeared in "Walking Across Egypt" with Ellen Burstyn, "That Old Feeling" with Bette Midler, "She's Having a Baby" with Kevin Bacon and Elizabeth McGovern and "Deuce Bigalow: Male Gigolo" opposite Rob Schneider.
Born in Detroit, O'Grady now resides in Los Angeles.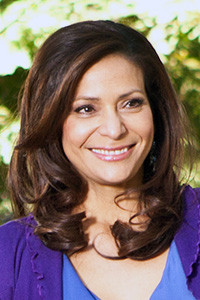 CONSTANCE MARIE (Dee) – Constance Marie won a 2013 Imagen Award, a 2012 ALMA Award and a 2012 Gracie Allen Award for "Best Supporting Television Actress" for her current role as Regina Vasquez on the critically acclaimed ABC Family series "Switched at Birth." Marie is perhaps best known for her role as the hard-working and devoted wife, Angie, in "George Lopez," for which The Imagen Awards honored her with a Best Actress in a TV Series Award and the ALMA Awards nominated her as an Outstanding Actress in a Series. Constance has made guest appearances on "CSI," "The Secret Life of an American Teenager" and "According to Jim." She was the voice of Imelda, the mother of Antonio Banderas' character Puss in the animated film "Puss in Boots."
In her personal life, Marie is mother to six year old daughter Luna Marie. Candid about the difficulties she faced trying to get pregnant and eventually turning to IVF, Marie is determined to reach out to women in similar situations to let them know that they are not alone. In addition to being extremely knowledgeable about pregnancy wellness, she is a vegetarian and organic follower, and also practices a green lifestyle. She is also a contributor to People.com's baby blog, sharing her experiences and thoughts on trying to conceive, pregnancy, her daughter's first years and green living.
In the debut year of "George Lopez," Marie was also starring in the Golden Globe®-nominated series "American Family," alongside Edward James Olmos, Sonia Braga, Esai Morales and Raquel Welch; a role for which Constance received a Best Actress Imagen Award nomination. Her career began when she was a teenager in Los Angeles' underground break-dancing scene. She was selected out of a group of 500 hopefuls to dance on tour with David Bowie. Upon returning to Los Angeles, she was cast as a dancer in the movie "Salsa." The film's choreographer, Kenny Ortega, introduced her to Steve Tisch, who offered Marie her very first acting job, a starring role as Penny on the CBS series "Dirty Dancing."
It wasn't long before she was working in feature films, starring as Toni Sanchez in the New Line film "Mi Familia," directed by Gregory Nava. She won praise from fans for her portrayal of Tejano music legend Selena Quintanilla's mother, Marcella, in the blockbuster film "Selena" (only a year older than her onscreen daughter, Marie had to undergo extensive make-up in order to portray Selena's mother), and also starred in the celebrated film "Tortilla Soup" as the daughter of Raquel Welch. "Tortilla Soup" received an Alma Award nomination for Outstanding Motion Picture.
Television producer Gary David Goldberg soon offered Marie a role as Michael J. Fox's antagonist love interest, Gabby, on the hit series "Spin City." She also played Gabriella Diaz on "Union Square," for which she received an Alma Award nomination for Outstanding Female in a Comedy Series, and portrayed Detective Toni Brigatti for two seasons on the popular series "Early Edition," opposite Kyle Chandler.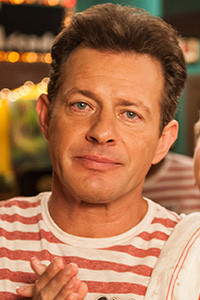 COSTAS MANDYLOR (Chester) – Costas Mandylor, an Australian actor, is best known for his role as Kenny in David E. Kelley's "Picket Fences," and for portraying Mark Hoffman in the "Saw" films.
Mandylor's first major role was in the 1989 film "Triumph of the Spirit" playing a European Jew, which was filmed at the Auschwitz-Birkenau death camp. He returned to Los Angeles, meeting director Oliver Stone, and auditioned and got the role of an Italian count in "The Doors" (1991). Mandylor landed a leading role in "Mobsters" playing Mafia boss Frank Costello. In 1992 he had a lead role on the CBS television drama, "Picket Fences," playing officer Kenny Lacos until the show ended in 1996. Mandylor also had a lead role in the "Saw" films as Detective Mark Hoffman. Following his success in the "Saw" series, Costas appeared alongside Gerard Butler in the soccer film "The Game of Their Lives." In 2007 Costas reunited with David E. Kelly on the TV series "Wedding Belles" in 2007. He later starred in "Beowulf" (2007) as Hondshew, the great warrior and companion to Beowulf. Costas currently resides in Los Angeles, CA.