Twist of Fate
CAST:
Cassie Steele
Ryan Kennedy
On her way to a client's house, interior designer Kelly (Cassie Steele) gets trapped in her rental car. Luckily, her rental comes equipped with Autocall, the navigation system that alerts an emergency operator that there's been an accident. While emergency operator Jeff (Ryan Kennedy) attempts to keep Kelly calm, an instantaneous bond forms. Once the paramedics arrive, the call ends, but neither one can shake the thought of one another. Determined to help Kelly find true love, good friend Rachel (Karissa Tynes), tries to track down Jeff. An unfortunate series of near-misses, assumed identities and simple misunderstandings threatens the hope of these two ever reconnecting.
CAST BIOS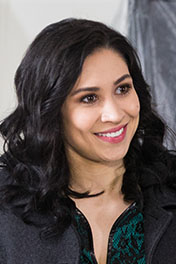 CASSIE STEELE (Kelly) – Actress and singer, Cassie Steele, a 25 year old Toronto native, trained at London School of Dance in Scarborough, Ontario where she trained in ballet and jazz dance. Theatrically, Cassie's breakthrough role came by way of Manny Santos through 10 seasons of the internationally acclaimed drama series "Degrassi: Next Generation." Her performance garnered her two nominations and win for Best Ensemble Actor in a TV Series in the Young Artist Awards.
Prior to landing "Degrassi," Cassie appeared as the lead in the Disney movie for television "Lamont's MacCabees," among supporting roles in features "Relic Hunter" and "Full Court Miracle," with each garnering her a Young Artist Award nomination.
Immediately following her last season on "Degrassi," Cassie landed the lead role as Abby in the CW series "The L.A. Complex," created by Martin Gero. The one-hour drama followed the lives of six sexy young performers living in an apartment-style motel for displaced dreamers, while pursuing their dreams in Hollywood.
Most recently, Cassie can be seen opposite Alexis Knapp in the MTV feature "The Dorm," directed by Rachel Talalay. Other recent feature credits include lead roles in the SyFy feature "Lost Island" and the Lifetime feature "Surrogate Terror," directed by John L'Ecuyer.
Listed as one of MAXIM's HOT 10 in 2015, Cassie can be found in the studio during her time not spent on set. Her latest EP "PATTERNS", executive produced by Neff-U and Issac Hassons, released in 2015 with her single "POWER" having been placed in the MTV film "The Dorm." Other albums include "Shifty" (2012) and "Destructo Doll" (2009).
Cassie currently resides in Los Angeles.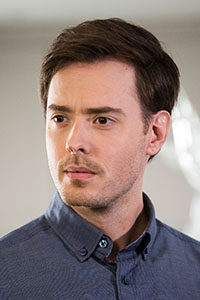 RYAN KENNEDY (Jeff) – Currently shooting on location in Calgary, Alberta for Sky Atlantic in the lead role of Constable Nick Metropolis with writer/director Rowan Joffe for the television series "Tin Star," starring Tim Roth and Christina Hendricks.
Ryan Kennedy was born the eldest of three brothers in Winnipeg, Manitoba, Canada. He changed his aspirations of becoming a criminal investigator after an audition landed him a small role in a local feature film. Shortly after, Ryan was cast in two CBS movies: "While I Was Gone" directed by Mike Robe and "Category 6" directed by Dick Lowry.
Ryan's recent works include multiple episodes of "Major Crimes" (TNT) with Mary McDonnell and "Defiance" (Syfy) in addition to guest appearances on, "Mistresses" (ABC), "NCIS" (CBS), "Motive" (ABC) and "Longmire" (A&E).
In addition to his regular role on "Hellcats" (CW) and a lead on the hit series "Whistler" (CTV), Ryan has enjoyed guest starring roles on "V" (ABC), "Psych" (USA), "Flashpoint" (CBS), "Fairly Legal" (USA) and "Stargate Universe" (Syfy), just to name a few. He is well known for his portrayal of Cosmic Boy on "Smallville" (CW) and has appeared in multiple episodes of "Blade: The Series" (Spike TV/ New Line) as wells as the critically acclaimed "Battlestar Galactica" prequel series, "Caprica" (Syfy), with Eric Stoltz.
One of Ryan's favorite roles was portraying the infamous Doc Holliday in Sony's "Hannah Law" beside Danny Glover, garnering him a Best Actor nomination for the CSA awards. He can also be seen in the feature thriller "Hybrid" directed by Eric Valette, "The Invisible" (Disney/Spyglass) directed by David S. Goyer and as the star of the upcoming romantic comedy feature, "Twist of Fate."
Ryan was awarded Best Supporting Actor at the Oklahoma Trail Dance Film Festival and Best Ensemble Cast at the Los Angeles First Glance Film Festival for his chilling portrayal of the meth-cooking Ethan in the gritty and disturbing "Chasing the White Dragon."
Ryan resides in Los Angeles.