When Duty Calls
CAST:
Daniella Monet
Kelly Blatz
Judd Nelson
Leslie David Baker
Daphne Zuniga
Newlyweds Ellie (Daniella Monet) and Martin Skopic (Kelly Blatz) have reached a roadblock in their careers. With Ellie unable to get placed on her local police force, and Martin recently laid off, they are required to move into a retirement community with Ellie's parents, Gary (Judd Nelson) and Carol (Daphne Zuniga). With hopes of being hired at their local police department, Ellie volunteers for the Sheriff Support Team Volunteer Cadet Program. While patrolling the neighborhood Ellie encounters a home invasion, and contrary to protocol, decides to try to track down the intruders. Against orders, Ellie continues to investigate the string of neighborhood robberies. In the meantime, Martin announces he was offered a position at a prep school in Maine. However, he's taken aback by Ellie's lack of enthusiasm at his news. With Ellie's life in jeopardy she must find a balance to save the neighborhood and her marriage.
CAST BIOS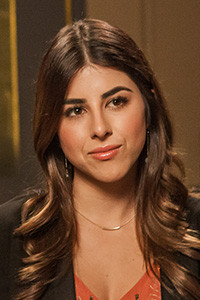 DANIELLA MONET (Ellie) – Daniella Monet is an American actress, best known for playing various TV guest roles and starring as Trina Vega opposite Victoria Justice in the hit Nickelodeon series "Victorious". In 2003, she had a recurring role on the television series "American Dreams." Monet also recurred on the television series "8 Simple Rules" as Missy Keinfield. She was eventually cast as Megan Kleinman on the CBS sitcom "Listen Up!" where she starred alongside Jason Alexander. She also recurred on "Zoey 101" from 2006 to 2007. She appeared in the 2006 film "Simon Says" and in the 2007 she appeared in the films "Nancy Drew" and "Taking 5." She played the leading role on 'Tootie' in "The Fairly Odd Parents" opposite Drake Bell in 2011's "A Fairly Odd Movie: Grow Up, Timmy Turner!", and reprised her role in 2012's "A Fairly Odd Christmas." Monet is currently the host of the Nickelodeon game show "Paradise Run."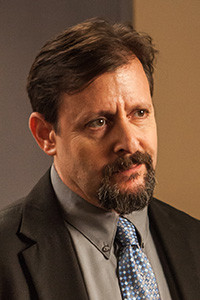 JUDD NELSON (Gary) – Judd Nelson was born and raised in Portland, Maine; the first of three children to attorney Leonard and retired five term state representative Merle. After graduating from St. Paul school in Concorde, New Hampshire, Judd attended Haverford/Bryn Mawr Colleges in Pennsylvania where he studied philosophy. He also began acting in college theatrical productions, and performing in "summer stock." Ultimately, Judd decided to leave college for NYC to study under the legendary acting teacher Stella Adler. After two years with Ms. Adler at her conservatory, Judd made his motion picture debut in the film "Fandango," and has been working in film, television, and theater ever since. Judd is currently shooting the feature film "Billionaire Boys Club" and can be seen on the hit Fox show "Empire."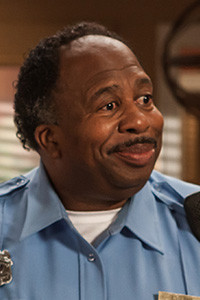 LESLIE DAVID BAKER (Clyde) – Leslie David Baker is best known for his nine years of work as Stanley Hudson in the U.S. remake of "The Office." Leslie has appeared on many other comedies such as "That 70s Show," "Malcolm in the Middle," "Scrubs," "Key & Peele," and "Marry Me," to name just a few. He is also a recurring character in the popular NFL Sunday short sketch series "Riggle's Picks" with creator Rob Riggle. His feature film credits include, among others, John Hughes' "She's Having a Baby," Cameron Crowe's "Elizabethtown," and most recently, the Pixl original feature "When Duty Calls." Last year he guest starred on the NBC Pilot "Not Safe for Work," and will next be seen in a recurring role in the upcoming CMT series "Still the King."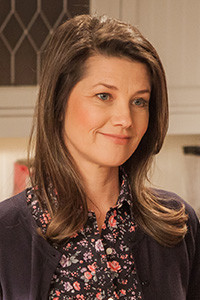 DAPHNE ZUNIGA (Carol) – Daphne Zuniga is beloved by generations of moviegoers for her performances in such classic films as Mel Brooks' "Spaceballs," and "The Sure Thing," in which she starred opposite John Cusack. On television, she starred as Jo Beth Reynolds on the hit series "Melrose Place," played the scheming Victoria Davis for five seasons on "One Tree Hill," and starred on the ABC Family series "Beautiful People." Over the past several years she has also starred in a number of highly-rated movies for television, including "On Strike for Christmas," "A Family Thanksgiving," and "Gone Missing." She recently completed work on the feature films "A Remarkable Life," "Those Left Behind" and she stars alongside Francia Raisa and Ryan Guzman in "Beyond Paradise," a drama cross-cultural love story executive produced by Gill Holland.
Outside of acting, she is deeply committed to environmental issues, and was a founding member of Earth Communications Office (ECO), an organization that harnesses the power of the environmental movement and the entertainment community. Presently she is a founding board member of the LA River Revitalization Corporation. Daphne is a native of Berkeley, CA.